As stated by the National Survey on Drug Use and Health (NSDUH), 96% of people who are actively addicted to substances and not seeking help don't believe they need to get treatment for help. The other 4% either felt they required treatment but didn't try going to rehab, or tried to seek help but did not receive treatment.
Roughly 19.4 million people who are addicted to drugs or alcohol don't believe they need help for it despite negative consequences. We must encourage those that need help to seek it. It's impossible to overcome addiction without taking the necessary steps to heal and stop using. We're here to help and support you from day one of your addiction recovery journey. If you need help with addiction recovery, look no further.
What are the Main Issues That Keep People from Going to Rehab?
There are many reasons that a person may use to justify not going to rehab. These reasons may cause anxiety and distress to the point of inaction. Inaction is dangerous. Many people need help with their addictions. Taking that first step in seeking help is crucial. Keep reading to learn more about the reasons that may be keeping you or a loved one from going to rehab.
Denial
Denial is a major reason many individuals feel that going to rehab isn't necessary. It is the point in which we keep denying things we know to be true. Addiction creates a form of smoke and mirrors that can make a person oblivious to the extent of damage addiction has caused. In many cases, the use of drugs or alcohol becomes a coping mechanism.
Shame
Going to rehab may seem embarrassing in the eyes of struggling individuals. The feeling of shame can be overwhelming. Shame can lead someone to think that they are not worthy of receiving treatment. If you need help with addiction, seeking help is a courageous first step. It takes a strong character to admit that you need help with addiction. Your past doesn't need to define your future.
Fear
The fear of going to rehab is a real mental roadblock for some people. When individuals think about the long-term effort that needs to be put in, they may shy away from seeking treatment. It takes motivation and determination to get treatment for addiction. The long-term benefits are well worth it though. As you conquer your fears, you gain confidence in yourself.
Giving Up the High Seems Impossible
Going to rehab may seem unappealing to those that can't give up the high. Some individuals are so wrapped up in the high that they can't imagine living without it. However, for these individuals, the consequences of addiction will continue.
Physical and mental health will continue to deteriorate. Seeking help for addiction is a long-term investment. There are endless benefits to finding the strength to give up the high. The future you will surely thank you.
Feeling That Nobody Cares
Struggling individuals may feel that nobody cares about them anymore. They may have burned a lot of bridges that lead them to a place of isolation. Lack of family or other support can feel like a big obstacle when it comes to going to rehab. That's why we're here to provide support, both from our community and staff.
While you're in treatment for addiction, we'll help you take the steps to rebuild broken relationships in your life. You'll also be able to make new friends at rehab with people that share the same common goal: long-term sobriety.
Hoping the Problem Will Fix Itself
Some addicts hope that the problems of addiction will go away on their own. This state of delusion is dangerous. You must put effort into overcoming addiction. The process is well worth it, but it takes determination.
Going to rehab gives you a real chance of getting your life back. Not only that, but you'll be able to build the kind of life that makes you a better person. You deserve a fulfilling and healthy life. If you need help with addiction, take that courageous first step of seeking it.
Treatment Cost
The cost of treatment can keep many individuals from going to rehab. Even if you need help with addiction, the worry of not being able to pay for it can seem like enough of a reason not to go. However, there are many options when it comes to paying for treatment. We accept a wide range of insurance providers.
We'll also personally work with your insurance to make sure you get the most out of your benefits. If you still aren't able to afford rehab, we can discuss other possible options for financing treatment.
Time Conflict
It's true to say that treatment and recovery take time. If you need help with addiction, you must be ready to commit to attending treatment sessions. Maybe your main worry is not being able to fit treatment into your schedule.
However, we assure you that there is always a way to make the treatment work including Telehealth for those who hate commuting. We offer a wide range of programs all ranging in flexibility and time commitment. We'll work with you to create a schedule that is tailored to your unique needs.
Uncertainty of What Going to Rehab Entails
Going to rehab means finally being able to focus on yourself and getting better. You no longer need to be shackled by the chains of addiction. The key component of addiction treatment at our recovery center are:
We'll begin with a thorough evaluation to determine the severity of your addiction. We will assess your past and present health history as well.
Our team will also screen you for any other substance abuse issues or co-occurring mental health disorders.
With the information that we collect, we'll be able to customize a treatment plan for your unique needs. No one treatment plan is the same. We understand that each individual's recovery journey is unique.
The first stage of treatment is generally a medical detox (withdrawal management). It's best to start treatment with a clean slate. The detox process helps rid your body of toxins accumulated through substance abuse.
Following detox, the core part of the treatment will begin. Your plan will include a combination of evidence-based treatment methods and therapies.
We'll then create an aftercare plan to help prevent the chances of relapse from occurring. Your journey to addiction recovery doesn't stop after rehab. We will help develop a plan that includes different forms of care to support your addiction recovery.
Why Going to Rehab is Key in Overcoming Addiction
Going to rehab lets you focus on getting better and overcoming addiction. In a trigger-free environment, you'll begin to form a toolkit of healthy coping mechanisms. You will be able to work through the underlying roots of addiction and address them head-on. You'll develop skills that'll help you resist temptations long after you end treatment with us.
There are endless benefits to going to rehab when it comes to treating addiction. Keep reading to get a better idea of the advantages when it comes to going to rehab.
Benefits of Getting Addiction Treatment
A recovery center provides recovering individuals with a structured environment and treatment plan. In residential treatment, specifically, each day consists of a routine. This routine is full of evidence-based treatment methods, such as therapy and support groups.
There is little free time which is very helpful when it comes to temptations and cravings. We customize each treatment plan to best help the recovering individual. No matter what point you're at, we'll create a schedule and routine that helps you successfully overcome addiction.
You'll have access to the highest quality of therapists and treatment methods. At Free by the sea, we believe in treating the person from the inside out. We offer therapies ranging from cognitive-behavioral therapy, dialectical behavioral therapy to group sessions and recovery meetings. Our treatment programs are designed to help you grow mentally, spiritually, emotionally, and even physically.
The community at Free by the Sea is one of our biggest advantages. Going to rehab means entering a whole new community of people. Our professional addiction counselors will help you from the moment you walk through our doors. You'll be able to form meaningful connections with staff, as well as other recovering individuals. It's especially helpful to be around others that are on a common journey.
Going to rehab means access to 24/7 medical care and support. Recovering individuals can be confident in knowing that there's a professional staff ready to help them at all times of the day. This provides many individuals with a lot of relief. Addiction recovery can be physically and mentally exhausting. We're here to help keep you motivated throughout the entire journey.
Need Help with Addiction? Call Free By the Sea Today!
Going to rehab is a courageous and admirable step to take. With the right resources and support, you can transform your life. If you have any questions, comments, or concerns, we're here to help you address them. Contact us today.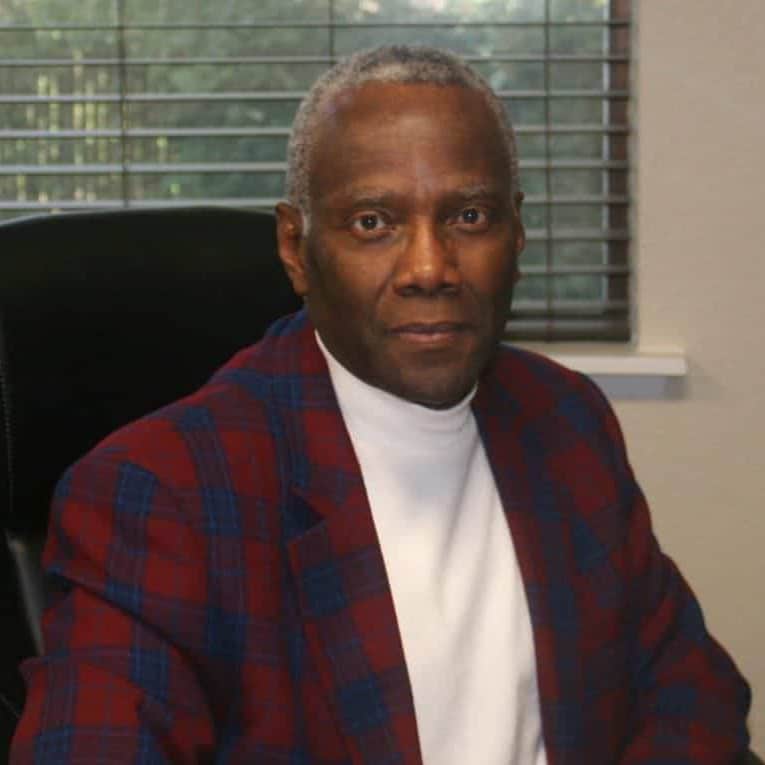 Dr. Richard Crabbe joined our team in 2019 as our psychiatrist and medical director. He attended the University of Ghana Medical School where he became a Medical Doctor in 1977. From 1978 through 1984, he was a medical officer in the Ghana Navy and provided a variety of services from general medicine to surgeries. He received his Certificate in General Psychology from the American Board of Psychology and Neurology in 2002.