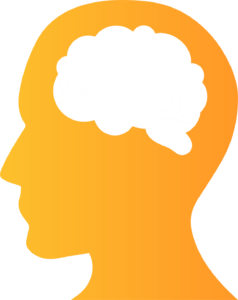 Overcoming an addiction to drugs or alcohol is a tremendous challenge requiring a great amount of dedication and fortitude. Many sufferers of drug and alcohol addictions feel alone in their illness, but addiction is treatable. Free by the Sea, located in the state of Washington, stands ready to help them with the expert support and information needed to begin on the road to recovery. Free by the Sea provides a wide range of support and resources for addicts to start their lives over. Our services include detox referral, residential rehab, outpatient rehab, and addiction counseling and therapy. We firmly believe in our mission to provide judgment-free, compassionate, and individualized care for those who are struggling with substance use disorders.
A Caring and Supportive Staff
Our welcoming facility provides comfort plays a large part in the successful recoveries of our clients. We believe that our understanding and supportive staff members are the real cornerstones of our recovery program. Our dedicated team members each share a common core of values. They care deeply and passionately about what they do while still displaying professionalism. Because most are in recovery themselves, they have a deep understanding of what is required for a successful recovery. They can relate and empathize with each individual in their struggle, providing support that can only come from someone who has been there before.
A Kitchen Serving Nutritional Meals
A nutritional deficiency often accompanies a substance addiction or improper attempts at self-recovery, leading to poor health and moods that only make the situation worse. This is why Free by the Sea offers a fully modern, outfitted, on-site kitchen that provides our patients with nutritious snacks and meals. Relinquishing old, unhealthy habits are only part of restoring a state of good health. Old habits must be replaced with new, healthy habits such as eating correctly and exercising. We place a strong emphasis upon assisting patients with making healthy, long-lasting changes that will help them achieve and maintain their sobriety.

Treatment With a Human Touch
Our addiction treatment center provides a relaxed, caring atmosphere. For example, we offer laundry facilities on-site, snacks available 24/7, and compassionate staff available to maintain a pleasant and supportive environment, in which recovering addicts can be successful. Every room is fitted with comfortable furnishings, including areas to display personal photos. Our aim is to offer a relaxing and comforting environment, conducive to successful outcomes.
Comprehensive Counseling
Counseling is a cornerstone of addiction recovery. Our facility offers the choice of both individual and group counseling. However, since we realize that successful recovery is a lifelong experience, we take pains to make sure each individual is equipped with a detailed plan for getting their lives back on track without the need for drugs or alcohol. Our substance use disorder and mental health counselors work together with each individual to ensure they know the needed steps for the achievement of both short-term and long-term goals. At Free by the Sea, we strive to provide the skills to help each person avoid the devastating relapse instances that many people suffer after recovery treatment.
Although addiction represents a significant barrier that can seem insurmountable, it is well within your reach. Our staff understands all too well that this is not a challenge that you should or will have to undertake alone. Free by the Sea stands ready to support you every step of the way along your eventual path to recovery. If you are prepared to make the life changes you deserve, please contact us right away to learn more about ways we can help you succeed.
To learn more about us, please click on the following links: