Women's Rehab Program in the State of Washington
Stress, biology, social norms, and stigmas must be taken into consideration when designing women's rehab programs, specifically addiction treatment programs. As the expectations of women in today's society continue to evolve, so does the pressure that goes along with it. The stress of living up to these stereotypes often creates a higher rate of potential addiction and substance abuse. 
Women often left with less time to cope, face addiction differently than their gender-specific counterparts. Aside from the roles placed upon their identity by society, biologically speaking, women are different. Some of these biological factors influence the likelihood that may lead up to illicit substance use. Women struggling with addiction must seek help from a women's rehab program to overcome the influence of dangerous substance use for good. 
Women's Treatment Centers Use a Different Approach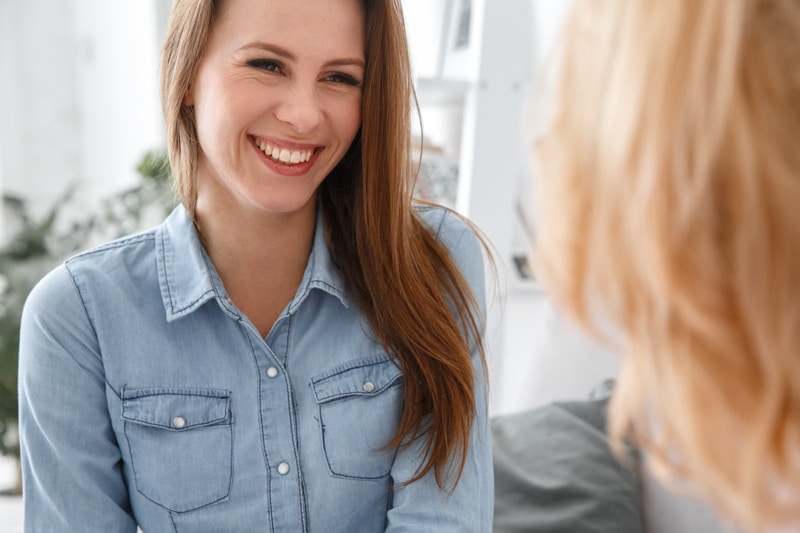 The process of treating addiction is different for everyone, and for women, getting help for addiction can be more difficult to commit to when life's obligations must come first. However, there is also a difference between gender and biological sex that may require a different rehab approach for women. 
First, we must break it down into two subgroups: sex and gender. Doing this is important when determining which courses of substance abuse treatment and therapy will work for each individual. Drug rehabs for women break down these definitions to determine which treatment will be most effective in regaining control over addiction. From there, they can establish the best treatment program for each woman. 
How Biological Sex Affects Addiction
Studies of substance abuse, based on the biological sex of a woman, conclude that their body is affected differently than males. Drug rehabs for women strive to address how bodily functions can be interrupted by substance use and dependency. 
It has been found that women who suffer from substance use disorders face difficulties with: 
Hormone imbalances

Menstrual cycle irregularity

Infertility or difficulty conceiving

Danger to the fetus

when pregnant

Complications with breastfeeding

More difficult menopause or early-onset

Congenital disabilities or miscarriage
Focusing on women and the impact addiction can have is crucial to overall health. Overall health and well-being is the ultimate goal of women's treatment programs. Special care must be taken in order to ensure a safe and sustainable life through rehabilitation and recovery moving forward. Women's rehab centers can help those struggling with substance use disorder stay on track and build skills that will stay with them for life. 
Gender Stereotypes of Women Can Lead to Substance Abuse
Gender is the other subgroup used to categorize women, and often refers to gender identity as opposed to biology. By assumption, women are required by society to uphold the status of their homes and children. In addition to caring for these needs, in the 21st century, women also maintain financial independence in the workforce. In a typical sense, these matters combined do pertain less to men overall. 
In today's society, biological sex alone is not a determining factor of a woman. Women by gender, thanks to societal pressure, face a unique set of expectations that can cause heightened stress levels. Increased stress is the number one factor that leads to substance abuse. 
Addiction is often minimized by women when they feel as though they are gaining more benefit than danger. The false sense of security addiction provides them can be enough to boost self-esteem, especially when the pressure of the world bears down. Unfortunately, this sense of security is not only a false one but can be a deadly one as well. 
Society Needs Better Drug Rehabs for Women
Caring for women who suffer from substance abuse can seriously impact their future and the welfare of their family dynamic. 
A National Survey done on substance abuse found that 8.3 million children reside in a home with at least one parent that abuses illegal substances. Unfortunately, 13.9% of those children are under the age of 2. The excessive pressure, according to women, leads to uncovering primary motivations for substance abuse that leads to addiction. 
Some of these pressures women face include:
General stress management 

Dealing with physical pain that is often ignored

Self-medicating for underlying mental health disorders

Manage priorities between a home and work life successfully

Weight control and management to keep up with appearances

Overcoming the exhaustion of 18+ hour days (work and home life)

Pushing aside emotional issues with no extra time to cope properly

Remain "happy" regardless of how days become increasingly demanding
Though there are other reasons women turn to substance abuse, it becomes clear that there is a growing need to provide effective rehab care. Family education and support programs are available within our Washington treatment center to aid in educating others that are impacted as well. 
Addiction is considered a family disease. Substance abuse often causes a chain of events that eventually tears families apart beyond repair. 
Alcohol's Impact on Women's Health
Since the female body processes substances more differently than men, more damage is likely to be done. When intoxicated, women face higher levels of cognitive and psychosomatic damage to their brains. This is true even though they may have had the same amount of alcohol intake as a male. When it comes to alcohol abuse, women face a unique set of circumstances. 
In social situations, women are also more inclined to indulge in alcoholic beverages. And while it is possible to do this responsibly, more often than not, addiction is soon developed. Not only is alcohol addiction dangerous to a woman's health, but the dangers of detox also pose an incredibly high risk. 
Alcohol detox without supervision is, in fact, considered deadly. Aside from the discomfort, there is an increased risk for seizures, high blood pressure, irregular heartbeat, and hallucinations. Rehab centers are prepared to handle these medical health emergencies. Alcoholism centers for women can make all the difference between recovery and relapse. 
Ignoring Drug Abuse to Avoid Shame and Consequence
Addiction in itself carries with it a burdening social stigma. For women, there is also an increased amount of fear and shame associated with admitting their struggle with substance abuse. Often, women will deny their addiction to avoid the consequences that may go along with addressing it. 
Whether it is the uncertainty of their job security or the threat of having their children removed from them, women will conceal their addictions. Unfortunately, this genuinely does more harm than good. Children exposed to substance abuse by a parent are fifteen times more likely to develop an addiction of their own as adults. 
Unfortunately, getting help for addiction and tending to these priorities may seem like a lot to handle at once. Programs also include women's inpatient rehab options to allow for time away to focus on getting sober. By utilizing rehabilitation programs like this, women are able to remove themselves from triggers and work on developing new ways to cope. This way, once in recovery, there is a solid foundation for sobriety and is less likely to lead to relapse. 
Substance Abuse Treatment for Women Treats a Disease
The fact is, addiction in itself is a chronic disease. Just like any disease, it is important to get the proper type of treatment in order to manage it. When the brain becomes dependent on substances, the entire chemistry of the body is altered. 
When the brain and body begin to depend on substances to feel "normal," this is known as chemical dependency. In terms of women who face addiction, oftentimes, substance use can be very discrete or minimal even though it occurs often. Whether it depends on a substance to enhance energy or performance or to encourage stress relief, addiction remains impartial. 
After no time at all, a woman's body will rely heavily on this abusive method of self-medication. Over time, many will become unable to now produce the hormones and functions needed for good health and well-being. This leads to the dangerous cycle of addiction that will surely continue without intervention. A women's treatment center must take special care to teach new ways to manage the needs of day-to-day life. Without constantly giving in to the need for substance abuse and chemical dependency, a new outlook on health can be achieved. 
Outpatient Rehab Centers for Women Struggling with Substance Use
For many women, getting assistance with child care or postponing obligations can also hinder their desire to seek rehabilitation. In many cases, women suffer silently, unable to seek out help, and forgo substance addiction treatment. 
Fortunately, alcohol and drug rehabs for women have programs designed for these cases. Intensive outpatient treatment options provide the same level of targeted rehabilitation and allow women to handle priorities simultaneously. Outpatient rehab programs give the opportunity to resume work and home childcare after detox. This is especially valuable for those that have young children or wish to remain discreet about their addiction in their job or career. 
Drug rehab for women no longer has to be a choice to sacrifice one for the other. However, without professional rehab therapy and treatment, addiction will surely invade these areas of your life completely. Before long, untreated substance abuse will make a choice for you. Ultimately, addiction will take it all, one way or another, and usually before you even know it. 
Designing a Women's Substance Abuse Treatment Center
Though, there are many treatment options available when it comes to addiction; choosing the right one for you is crucial. A women's addiction treatment center takes several important attributes into consideration when designing a course of treatment for every individual. Most often, when formulating your recovery plan, specialists will look at factors such as: 
The physical health of the addicted woman

Mental and behavioral struggles that impact daily life

A person's gender, which dictates appropriate peer

support groups

and therapy

The relationship between them and their family, as well as what obligations must be attended to

How severe, long-lasting and which types of substances have led to seeking addiction treatment
From there, it will be up to them to put in the work and implement the skills and tools gained from rehabilitation treatment. Having a targeted program designed around your needs gives you the best chance to live a full sober life in recovery.
Mental Health Treatment Programs at Women's Rehab Centers
Another important aspect of women's health that is often seen with addiction is mental illness. More so than men, women face underlying mental or behavioral illnesses that contribute to their substance abuse. For the very same reasons that there is apprehension to come forward about addiction, mental illness is also often neglected. 
Mental health issues and addiction commonly occur together. When a woman suffers from a mental health illness and addiction at the same time, it is known as having a co-occurring illness. In cases of co-occurring illness or dual diagnosis, both diseases must be treated effectively in order to avoid relapse. 
Successful rehabilitation and recovery depend on being able to maintain mental and physical health as well as remaining sober. Programs and services that provide drug rehab for women are certified to treat mental illness while in rehab. Choosing to get help can be the beginning of a beautiful tomorrow. 
The Right Women's Rehab is Only a Phone Call Away
If you are a woman suffering from addiction in silence, your struggle could end today. Reach out for professional care and take back control of your life. Your family, friends, and those that love you will thank you. The feeling of accomplishment that goes along with moving through the stages of rehabilitation into recovery is unmeasurable. Women's rehab centers in Washington can help, especially Free by the Sea. 
Professional and gentle substance use treatment for women is available and ready for those who reach out and take the next step. Start living a healthy, sober, and meaningful life today with the help of our women's rehab for substance use. The future is tomorrow, face it with a clear, sober mind and all the tools you need to succeed. Call us today!