At Free by the Sea, located in the State of Washington, professional counselors and associate staff members provide assistance for individuals struggling with a variety of drug addictions.
Serving the Nation, based in the Pacific Northwest.
Drug addiction is a type of addiction that occurs due to an individual's increasing need for an illegal substance or medication. For an addict to function normally, he or she requires drugs at regular intervals. When the addict is unable to get the addictive substance, he or she will begin to experience negative side effects.
Despite the negative consequences of drug abuse, addicts are frequently unable to control their usage. In many cases, using drugs begins as a recreational activity but gradually becomes a serious problem. Those who suffer from addiction may begin to have problems at home with parents or spouses and begin missing time at work. This often leads to job loss and financial problems. Many people who suffer from addiction want to end their addictive behavior but require professional treatment to do so.
What Is Drug Addiction?
Drug addiction is classified as a brain disease. It's a complicated condition that causes an individual to experience uncontrollable urges for prescription medications or illegal substances. 
People with addiction are unable to stop abusing substances, despite the severe consequences that they'll likely experience for doing so. Many individuals erroneously perceive drug addiction as just a loss of self-control or lack of morals. Unfortunately, it's much more than this. It's a disease that affects the brain's chemistry. Therefore, the type of addiction that drug addiction is is a huge problem. 
Drug addiction causes rifts in marriages as struggling individuals become more dysfunctional the more they abuse drugs. In addition to destroying family relationships, drug addiction also often causes domestic violence conflicts in work environments.
Signs and Symptoms of Drug Addiction
No two cases of addiction are alike. As a result, the signs and symptoms of drug addiction can vary greatly. While some people may go for a long period of time without showing any signs of addiction, others may exhibit all of the symptoms of drug addiction immediately. Regardless of how long it takes you to exhibit them, the changes that get made to the brain of a person that's suffering from drug addiction will eventually take its toll. 
Drug addiction symptoms are particularly apparent when a person is going through withdrawals from substances. The type of addiction signs and symptoms can fit into one of four categories. These categories are emotional signs and symptoms, cognitive signs and symptoms, physical signs and symptoms, and behavioral signs and symptoms. 
Emotional Drug Addiction Signs and Symptoms
Irritability

Mood swings

Extreme sadness

Unexplained euphoria
Cognitive Drug Addiction Signs and Symptoms
Paranoia

Hallucinations

A disconnect from reality

Depression
Physical Drug Addiction Signs and Symptoms
Chills

Nausea

Insomnia

Headaches

Sudden weight loss

Sudden weight gain
Behavioral Drug Addiction Signs and Symptoms
Lying

Stealing

Erratic behavior

Troubles sleeping

Excessive sleeping

Change in social circle

Getting in trouble with the law

Declining performance at work or school

Being secretive about one's whereabouts

Manic energy followed by an emotional and physical "crash"

No longer being excited or interested in things that they once were
Treatments for Drug Addiction
The first type of addiction treatment stage is detoxification. The purpose of this stage of addiction treatment is to remove the substances from the body. After the detoxification process, addiction treatment specialists assess addiction treatment patients. They do this to determine the severity of their addictions and mental health.
With the information from the assessments, the specialists can develop treatment plans to help the addicts overcome their addictions. During this time, the addiction treatment specialists will also address any co-occurring illnesses that they may have.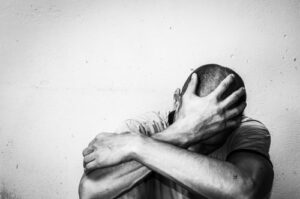 Once addicts enter the rehabilitation process, medical professionals can prescribe non-addictive medications to the addicts to help them get through. In addition, physicians can manage any chronic health conditions that people may have during rehab. Examples of common chronic health conditions that addicts exhibit include heart disease and diabetes mellitus. 
With a carefully managed treatment plan, recovering individuals can achieve sobriety while simultaneously improving their overall health. But once addiction treatment is over, rehab patients are responsible for making their own lifestyle choices. 
The life choices that those in addiction recovery make every day, should be made with the intention of preventing relapse. To help make the proper lifestyle choices, people in addiction recovery should establish a support system.  
Free by the Sea is an addiction treatment center that's dedicated to providing care to all of its patients with dignity and respect. Here at Free by the Sea, client-centered care that's respectful of patient needs and concerns is the foundation of our approach. We also adhere to evidence-based practices that are focused on successful outcomes for long-term recovery. 
Located on a  beautiful 5 acre, waterfront campus on the Long Beach Peninsula in Ocean Park, WA, our treatment center is the perfect place to get away from big-city distractions and focus on getting sober. Plus, our treatment center contains top-notch amenities that you can take advantage of in-between treatments if you choose to attend rehab here. Some of the amenities that are here at Free by the Sea include a workout room, a basketball court, and volleyball courts. 
Highly Educated and Trained Professionals and Staff
At Free by the Sea, we aim to provide the best addiction treatment possible to our patients. To achieve this goal, all of our substance abuse counselors are certified, all of our therapists are licensed, and all of our addiction treatment specialists and staff are well-educated and trained.  
Wide Variety of Addiction Therapy Services
We also make sure to provide numerous different types of addiction therapy to our patients to treat any underlying issues of addiction that they might be struggling with. One key type of addiction therapy that we provide here at Free By the Sea is cognitive-behavioral therapy. Other forms of addiction therapy that we offer include dialectical behavior therapy, and eye movement desensitization and reprocessing therapy. 
We offer all of these types of addiction therapy in individual and group therapy formats. We even make an effort to provide most of these addiction therapy services in the telehealth therapy format. 
Our Addiction Education, Skills Training, and Aftercare Services
Here at Free By the Sea, we make it a point to provide all of our patients with the education and skills training that they'll need to lead successful sober lives after treatment is over. We also make it a point to provide our patients with aftercare treatment services. That way, our addiction treatment patients have the support that they need to transition back into the real world smoothly. 
Treatment for Various Addictions
Here at Free by the Sea, we provide treatment for those who suffer from varying types of substance use disorders. Our facility offers hope to those struggling with addictions to the following substances:
Depressant Drugs

Stimulant Drugs
Regardless of your struggle with addiction and substance abuse, we are here to help you. We understand the challenges you may be facing as you seek to overcome your substance use disorder. So, please know that we are with you, every single step of the way.
Individualized and Client-Centered Care
Our staff knows that each individual is different. Everyone has a unique story, a history that is theirs alone. So, we work to address the needs of every individual who comes to us for help, avoiding the general, typical "one-size-fits-all" approach to rehab.
If you're a woman seeking professional help for substance abuse, we've got programs that will help you. Even if you are currently expecting a child, our team will work with you as you pursue recovery. 
Men can also find the help and hope they need here at Free by the Sea. Young adults and seniors alike can rest assured that we will work to exceed expectations as far as addiction treatment is concerned. 
Take Advantage of Our Customized Recovery Treatment Plans
Addicts enter the professional rehabilitation program at Free by the Sea to end the devastating cycle of their drug addictions. Failure to end the cycle of addictive behaviors destroys both addicts and their loved ones. This, in turn, may cause the addict to lose everything. Don't let this happen to you. Receive addiction treatment at Free By the Sea today. 
At Free By the Sea, we believe in providing customized recovery treatment plans for all of our residents. With an individualized approach to treating drug addiction, we ensure that all addicts that attend rehab at our treatment center are able to get the help that they truly need. 
The type of addiction treatment programs that we offer here at Free By the Sea includes everything from inpatient and residential treatment, to dual diagnosis treatment, to partial hospitalization treatment, intensive outpatient treatment, and regular outpatient treatment. Thus, we have an addiction treatment program that can work with your schedule and individual needs. 
Thus, if you're the type of person that feels more comfortable being vulnerable around people of the same age group or gender as you, you can receive the care that you need to thrive here at Free By the Sea. 
Get Your Life Back on Track By Attending Drug Addiction Treatment at Free By the Sea
By providing Free By the Sea residents with the knowledge, treatment, and therapy required to maintain their sobriety, they're able to overcome the different types of addiction to enjoy a fulfilling life. To help you receive the care that you need to start living your best life, contact Free By the Sea today. Our staff is available to take your calls 24 hours a day, 7 days a week.