Dual Diagnosis / Co-Occurring Treatment in Washington State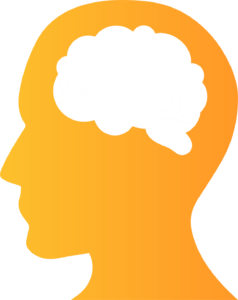 Sadly, many individuals find themselves suffering from substance abuse in addition to mental illness. Treating both the addiction and the mental health disorder at the same time increases the chance for a healthy and productive life that is substance-free. Treating both illnesses is a vital part of the path of recovery and supports physical health. Dual diagnosis treatment is available for anyone seeking assistance in managing addiction along with a mental health disorder. If you or a loved one is struggling to manage addiction, here at Free by the Sea, we have treatment options that can make the struggle easier.
We are located in the State of Washington, serving the Nation, based in the Pacific Northwest.
What is Dual Diagnosis Treatment?
Dual diagnosis occurs when an addiction to drugs or alcohol is accompanied by a mental health condition or emotional disorder, as some mental and emotional disorders can hinder a successful recovery from drug or alcohol addiction. So, seeking help for the disorder is vital to the person for overcoming substance use disorders. When it comes to substance abuse issues, we use support groups to aid in treating co-occurring disorders at our dual diagnosis treatment centers in Washington State.
Here are some mental illnesses commonly addressed at dual diagnosis treatment centers:

Dual Diagnosis Treatment Services Offered
As part of a well-rounded addiction treatment plan, our treatment team creates a program that may include many effective services. You or your loved one's plan may vary based on the substance abuse disorder or co-occurring disorder. Dual diagnosis treatment centers offer these services as part of an inpatient treatment plan or outpatient treatment plan.
Integrated treatment may also include holistic options as those have been proven to help with many mental health issues and addiction.
Psychological Services
Psychological services are services related to psychological therapy like individual counseling or group therapy. It is recommended that outpatient counseling for all mental health issues continue after addiction treatment. This helps support relapse prevention. Psychological therapy is another term for talk therapy. Talk therapy is a therapy that is used to help with mental health disorders and substance abuse problems. A psychologist does not get a medical degree; they receive a doctoral degree in psychology.
Psychiatric Services
Psychiatric services use therapy and medications to help with mental health disorders and addictions. A psychiatrist has the same medical training as any other medical physician. After the psychiatrist receives their medical doctrine, they then go another four years specializing in psychiatric mental health and specialize in a plethora of specialized fields. Another difference between a psychologist and a psychiatrist is that a psychiatrist is authorized to prescribe medications.
Crisis Intervention
Crisis intervention is intervening in a crisis situation and learning to manage and prevent disruptive behavior that can be found when a person abuses drugs and/or alcohol. Anger management may be used as part of mental health treatment when crisis intervention is necessary.
Medically Managed Services
Medically managed services are where the patient's health is managed by a medical doctor and/or medical staff. In this setting, patients are either in a hospital or in a recovery center where their health can be monitored by a medical professional. Medical staff also administered the medications needed by these patients.
Types of Therapy Used for Dual Diagnosis
Therapy is the most common tool that dual diagnosis treatment centers use to address the underlying causes of the mental health illness and addiction. Integrated treatment will include a well-rounded dual diagnosis treatment program and therapy. A mental health professional will determine what plan works best for each individual.
Cognitive Behavioral Therapy (CBT)
CBT is a common type of psychotherapy, also known as talk therapy. This type of therapy helps the individual become aware of negative behavior and inaccurate thinking. Cognitive behavioral therapy, also known as CBT, can be used in conjunction with other types of therapies. This therapy approach is often a part of treatment for various disorders. CBT can help the counselor quickly identify problems, and then they can teach individuals how to cope with some of life's challenges. This type of therapy can help individuals better manage stressful situations and help to teach individuals to manage life skills more effectively.
Dialectical Behavior Therapy (DBT)
Also known as DBT, dialectical behavior therapy is a type of therapy where a therapist teaches new skills to cope with hurtful and traumatic emotions. The first step in dialectical behavior therapy is to have the patient mindfully focus on being in the present. The second step is to teach the individual to tolerate negative emotions instead of discarding those emotions. The next step is to regulate their emotions. The last step is to teach individuals to strengthen their relationships in a respectful and assertive way. The original diagnosis to treat a condition using DBT was for borderline personality disorder.
Eye Movement Desensitization and Reprocessing (EMDR)
Also known as EMDR, eye movement desensitization and reprocessing is a fairly new type of psychotherapy. This type of therapy does not use prescriptions, nor does it use psychotherapy. EMDR therapy uses eye movement in a rapid and rhythmic way. This type of therapy is thought to lessen the power of traumatic memories. These sessions usually last up to an hour and a half. This therapy is often used with patients who have post-traumatic stress disorders.
How Common is Dual Diagnosis (Co-Occurring Disorders)?
Dual diagnosis treatment is relatively common. It is estimated that a little over 9 million adults in the United States have treatment for mental health conditions and substance abuse disorders. According to the Journal of the American Medical Association, over 50% of people seeking drug rehab also receive treatment for an underlying mental or emotional disorder. However, nearly 40% of people with alcohol addiction suffer from an underlying disorder. Nearly 30% of people seeking treatment for a mental disorder also suffer from addiction to one or more substances.
What Symptoms do People with Co-Occurring Disorders Experience?
The symptoms present in those individuals with a dual diagnosis can vary significantly from person to person, as every persons' body reacts differently from one another. For instance, a person with anxiety may experience panic attacks, overwhelming fear, or irritation as a result of their disorder. However, a person with depression may lack energy, lose interest in activities, and experience hopelessness.
Other common disorders treated along with drug or alcohol addiction include obsessive-compulsive disorder, schizophrenia, and some types of personality disorders and mood disorders. Using and withdrawing from drugs and alcohol can also cause behavioral changes in some individuals. For example, a person who abuses alcohol may experience a loss of inhibition while drinking and may suffer from tremors or other symptoms when withdrawing from alcohol. Medical detox at a dual diagnosis treatment center may be necessary to address these painful symptoms appropriately.
Which Develops First, Substance Abuse or Mental Illness?
Some patients develop emotional or mental disorders before using drugs and alcohol, which are often used as a result of self-medicating. Self-medicating is when a person relies on drugs or alcohol to relieve the symptoms of an underlying psychiatric disorder or emotional disorder. Self-medicating with drugs or alcohol can quickly lead to a physical addiction to the substance.
Treating both the disorder and the addiction at the same time is an important aspect of the dual diagnosis treatment process. Drug or alcohol abuse can also trigger mental or emotional disorders, oftentimes making them worse than what they were before addiction began.
Mental and emotional disorders that become evident while using drugs or alcohol are treated in the same manner as disorders that were present before the addiction. Those who begin using drugs or alcohol before adulthood are more susceptible to developing a mental disorder. Drugs and alcohol can interfere with the normal development of the brain and hinder growth towards mental stability and emotional health.
Substance abuse can reduce the ability to develop mature emotional responses. For instance, consistent drug use can reduce the ability to control emotional responses to stress, causing feelings such as rage or depression in response to minor events.
Contact Our Dual Diagnosis Treatment Center in Washington Today!
Free by the Sea, located in Washington State, offers dual diagnosis treatment programs that can help you overcome addiction while coping with a mental or emotional disorder.
Addiction doesn't have to control your life. Finding the right treatment program can make a difference that leads you or your loved one to a successful recovery. We offer inpatient treatment as well as an outpatient addiction treatment program for dual diagnoses.
You can find help for addiction by contacting Free by the Sea today. Our treatment center offers a wide variety of therapy options and services to aid in recovery. We can help you find the best-suited dual diagnosis treatment center and be the guiding light in you or a loved one's life. Sobriety is in your future, made possible by our team here at Free by the Sea.