Prescription Drug Detox in Washington State
Located in Washington State, Free by the Sea is a nationally recognized treatment facility for alcohol and drug addiction. Our highly trained staff provides drug and alcohol rehabilitation services to men and women who need treatment for a variety of addictions. We also help place addicts in detox centers in the Pacific Northwest and its surrounding areas.
Since prescription drugs are one of the most abused substances today, we place many addicts in prescription drug detox prior to receiving treatment with us. Thus, whether you want to attend prescription drug detox and treatment or detox and treatment for some other substance, we've got you covered. 
Serving the Nation, based in the Pacific Northwest.
Understanding Prescription Drug Addiction
Prescription drug addiction can affect anyone. This means that even an individual who only takes prescription drugs for an actual medical reason can develop an addiction. This is because many people start to gradually increase the number of prescription pills that they take. Before they know it, many of those people begin to struggle with prescription drug abuse. 
Some people also develop an addiction to prescription drugs because they take their prescription medications for a longer period of time than they were supposed to. On top of normal people accidentally abusing prescription drugs, illegal drug users even find misusing prescription medications appealing. 
When you combine all of the people that accidentally abuse prescription drugs with the people that abuse prescription drugs purposely, the number of prescription drug abusers in the world becomes massive. It's no wonder why so many people need to attend prescription drug detox. 
Over time, those who suffer from prescription drug abuse will build a natural tolerance to prescription medications. Once their tolerance increases, prescription drug abusers begin to increase their daily dosage of prescription drugs to feel its effects. This behavior leads to addiction. Thus, regardless of whether or not it starts out innocently, prescription drug abuse almost always leads to addiction. 
Signs of Prescription Drug Abuse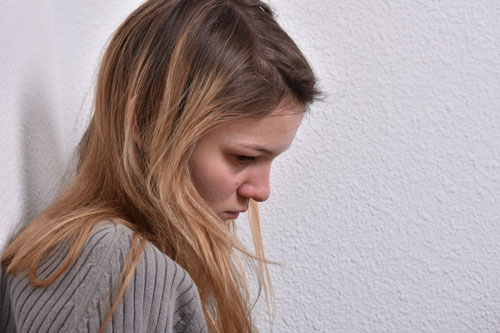 Everyone displays signs of prescription drug abuse differently. Thus, there is no set timeline that shows exactly how long it will take for a person to develop a drug dependency. 
After dependency has set in though, a person may go to extreme lengths to get prescription drugs. In addition, people with prescription drug dependencies will exhibit withdrawal symptoms. This happens when they minimize or discontinue their use of their prescription drugs. When people start experiencing withdrawal symptoms, it makes prescription drug detox more difficult to go through.
If you're worried that someone close to you is abusing prescription drugs, pay attention to see if that person is experiencing withdrawal symptoms or not. If your loved one is experiencing prescription drug withdrawal symptoms, then he or she is already dependent on prescription drugs. This also means that your loved one is on the journey to prescription drug addiction.  
Some common prescription drug withdrawal symptoms include the following:
Tremors

Anxiety

Difficulty sleeping

Nausea or vomiting

Rapid dosage increases

Mood swings or disorder

Using multiple pharmacies

Forged or fake prescriptions

Frequently changing from one healthcare provider to another
The Risks of Not Attending Prescription Drug Detox and Rehab 
A common misconception is that taking prescription medications is safer than taking illegal substances, but the dangers are similar. Taking someone else's prescription medications can put you at risk for serious health issues, including a drug overdose. 
People who are misusing prescription drugs that were prescribed to them can even develop prescription drug addiction and its co-occurring health risks. In fact, prescription drugs are often so addictive that people unintentionally grow to depend on them. Taking more prescription pills than prescribed can become a reoccurring problem. Others may develop an addiction due to taking prescription medications for too long a period of time. 
The longer that you suffer from prescription drug addiction, the harder it will be to get sober again. Thus, if you suspect that you or someone that you care about is abusing prescription drugs, you should take action now and attend prescription drug detox and addiction treatment.
Prescription Drug Detox and Rehab
Prescription drug addiction has risen substantially among all areas of society. This is partly due to doctors prescribing prescription medications to more and more people every day. In fact, the overprescribing of opioids is the primary reason why we are in an opioid epidemic today. 
Prescription drugs are either are synthetic, potent, and pure. The three categories of the most commonly abused prescription drugs are opiates (i.e., OxyContin, Percocet, Vicodin), stimulants (i.e., Adderall, Ritalin), and benzodiazepines (i.e., Valium, Xanax). Addiction to opiates, stimulants, and benzodiazepines all require inpatient medical detox.
One reason why people who suffer from dependence on these drugs will need inpatient medical detox is to make sure that they are safely ending drug use. Residential detox can help to ensure a safe process for those working to recover from substance abuse and addiction.
Prescription drugs are so addictive that abuse of them has an adverse effect on a person's mental and physical health. As a result, it's imperative that prescription drug addicts attend inpatient rehab after inpatient medical detox. 
To receive high-quality inpatient prescription drug addiction treatment, prescription drug addicts should attend rehab at Free by the Sea.  Here at Free by the Sea, our healthcare professionals are all qualified to provide addiction treatment services to recovering addicts. Thus, recovering prescription drug addicts should receive addiction treatment here.  
Another reason why prescription drug addicts should attend inpatient rehab at Free by the Sea is that we have highly knowledgeable and qualified doctors helping guide our addicts through the addiction recovery process. Thus, if you suffer from chronic pain or mental health issues, our doctors will properly address these issues with you as you simultaneously receive addiction treatment. 
Free by the Sea is an addiction treatment center with a beautiful 5-acre campus. We are located on the Long Beach Peninsula in Ocean Park, WA, outlooking the Pacific Ocean. Thus, there's no better place to get away from the distractions of today's world and focus on your addiction treatment. 
Our Top-Notch Amenities
The Free by the Sea facility provides numerous amenities and services to ensure that patients live a healthy and well-rounded lifestyle while attending rehab. For example, to ensure that our patients can exercise, our facility has volleyball and basketball courts and an exercise room. To ensure that our patients eat well, we even provide our residents with nutritionally designed meals.
Qualified Healthcare Professionals
Here at Free by the Sea, our community of dedicated professionals is committed to providing care to all individuals with dignity and respect. Our client-centered approach to care also ensures that we remain respectful of individual patient needs and concerns.  
We also adhere to evidence-based practices here at Free by the Sea. By doing so, we increase the chances of successful outcomes for long-term recovery. 
You should also attend addiction treatment at Free by the Sea because, as we mentioned earlier, all of our healthcare professionals are highly qualified and knowledgeable. In fact, all of our substance abuse counselors are certified and all of our mental health specialists are licensed. 
A Wide Variety of Addiction Treatment and Therapy Programs
At Free by the Sea, we also go out of our way to provide a wide variety of addiction treatment and therapy programs. This is so that every patient can receive the combination of treatment and therapy that they need to maintain sobriety after their addiction treatment is over. 
The addiction treatment programs that we offer here at Free by the Sea range from residential treatment to outpatient treatment and everything in between. Some of the forms of addiction therapy offered here at Free by the Sea include dialectical behavioral therapy, cognitive-behavioral therapy, and eye movement desensitization reprocessing therapy. 
To further ensure that our patients can maintain long-term sobriety, we even offer aftercare services. For example, we offer multiple different types of 12 step programs for recovering addicts at our facility. We also provide aftercare services like relapse prevention, life skills training, and various forms of addiction education. 
Don't Wait. Call Today.
Free by the Sea can provide you with the support and guidance that you need to change any thought and behavior patterns that you have that contributed to your drug use. Plus, we offer a wide range of individualized addiction treatment programs and addiction therapy for all of our patients. Thus, after you leave prescription drug detox, you can rest assured that you're receiving one of the most effective addiction treatments out there when attending rehab at Free by the Sea. In fact, due to the wide range of alcohol and drug rehab programs that we offer, you can rest assured that you're receiving the best addiction treatment regardless of the substance that you're addicted to.
To learn more about Free by the Sea and all of the addiction treatment programs and services that we offer, contact us today. Our staff is available 24 hours a day, 7 days a week and we're ready to pick up your call. We also do our best to respond to email messages within one business day.