Addiction Treatment Programs in Washington State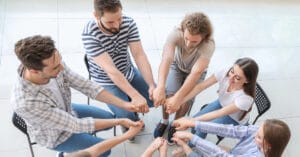 Substance addiction in Washington has plagued the state and has continued to rapidly increase within its borders each year since the 1990s. Here at Free by the Sea, we recognize the severity of the situation that is happening and hope to help our current and future rehab patients regain control of their lives again.
Our staff is devoted to each patient's needs, as we understand how serious of a problem substance addiction is in Washington. That's why we offer a number of different addiction treatment programs. Through our alcohol and drug treatment programs, we hope to help reduce the drug abuse problem here in Washington State.
If you take action as soon as you possibly can to start addiction treatment programs, you'll have a better chance of a full recovery. We understand that not everyone's path to recovery will look the same. Because of this, we offer many different addiction treatment programs at our facility. Learn more about how we're treating addiction here in Washington State!
Medication-Assisted Treatment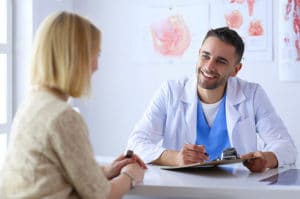 When individuals are struggling with withdrawal symptoms and need to receive a prescription from a doctor to help them manage them, they can receive medication-assisted treatment (MAT). Individuals usually receive medication-assisted treatment during detox. This is because detox is the process of ridding the body of substances. Thus, it's during detox that individuals suffer from withdrawal symptoms the most.
While medication-assisted treatment primarily occurs during detox, some rehab patients continue to receive prescription withdrawal medications during rehab to help them manage any lingering withdrawal symptoms. Some common prescription medications that people use to treat opioid withdrawal symptoms include buprenorphine, methadone, and naltrexone. Acamprosate, disulfiram, and naltrexone are all common prescription medications that people use when receiving medication-assisted treatment for alcohol dependence and addiction.
Receiving medication-assisted treatment not only helps individuals manage withdrawal symptoms, but it often also helps individuals continue living. This is because, if left unmonitored by medical professionals, many substance withdrawal symptoms can become so severe that they cause people to experience long-term health issues and even death.
That's why it's so important for individuals that are detoxing from substances to have access to medication-assisted treatment at medical detox facilities or rehab facilities that offer medical detox services.
Learn more about our medication-assisted treatment (MAT) program
Residential Treatment Programs for Addiction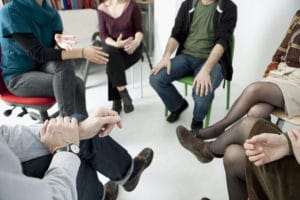 Residential treatment is a form of inpatient treatment. The only difference between residential treatment and standard inpatient treatment is that residential treatment is more casual and less structured.
Here at Free by the Sea, our residential treatment programs are designed to house current and potential patients who face severe addictions. The types of cases that will be admitted into residential treatment programs will be those where the individual affected is not able to lead a normal life at home while completing treatment and remaining sober. Individuals who struggle to remain sober and attend drug addiction treatment while living at home are also great candidates for our residential treatment programs.
A lot of the time, residential addiction treatment patients with substance addictions also suffer from mental health disorders at the same time. Many individuals that attend our residential treatment programs also face multiple substance addictions. Regardless, our residential treatment programs can handle treating such complex and severe addictions.
Individuals who attend one of our residential treatment programs must live at our rehab facility while receiving care. Our residential treatment patients must also receive 24/7 care and monitoring while in rehab.
Learn more about our Residential Treatment Program
Partial Hospitalization Program for Substance Abuse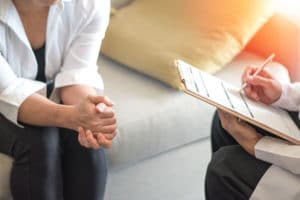 Free by the Sea's partial hospitalization program (PHP) allows patients to receive addiction treatment and treatment for any co-occurring mental health issue at our facility during the week. As a type of outpatient treatment program, when not receiving addiction treatment, individuals that attend our PHP get to spend their time at their own homes. By allowing PHP patients to live and spend time in their own homes when not receiving treatment, we are cutting down the cost of the treatment while still being able to give the patients the type of care that they would receive if they were admitted into one of our inpatient treatment programs.
PHP addiction treatment programs tend to require their patients to attend rehab for approximately five to eight hours a day, five to seven days a week. The reason why PHPs require their patients to attend rehab so frequently is that they're supposed to be the closest thing to inpatient treatment without having to make patients live in rehab facilities. Thus, individuals that attend PHPs contain slightly less severe addictions than those that attend inpatient or residential treatment.
Learn more about our Partial Hospitalization Program for Substance Abuse
Intensive Outpatient Program
The difference between our regular outpatient programs and our intensive outpatient programs (IOPs) is the intensity of the treatments. Our intensive outpatient program (IOP) is the middle ground rehab program. Thus, individuals with moderate-level addictions and any co-occurring mental health issues that aren't severe enough to attend inpatient, residential, or PHP addiction treatment but are too severe for basic outpatient treatment should attend an IOP.
Like PHPs and standard outpatient program treatment, intensive outpatient programs allow their patients to live in their own homes when they aren't attending rehab. Intensive outpatient program patients must attend rehab approximately three to four hours a day, three days a week.
Once our IOP patients complete addiction treatment, they can receive extra treatment from one of our standard outpatient programs if they choose to. Our IOP graduates can even just attend one of our standard outpatient programs for the maintenance of their recovery. IOPs for addiction treatment usually offer individual and group therapy along with coping skills training. This is ideal for individuals with co-occurring addictions and mental health issues.
Learn more about our Intensive Outpatient Program
Outpatient Program
Outpatient programs don't require their addiction treatment patients to live in rehab facilities while receiving care. The standard outpatient programs are much less structured and intense than all the other inpatient and outpatient programs. In fact, outpatient programs only occur a couple of hours a day a couple of days a week. Thus, individuals with mild addictions that just need some maintenance for their recovery should attend one of our outpatient programs.
Individuals that attend outpatient treatment contain mild addictions that can be monitored on a weekly basis. In fact, our Free by the Sea therapists and addiction specialists meet with our OP patients a few times a week to make sure that they are staying on the right track with their recovery.
Many of our outpatient treatment programs focus on individual and group therapy sessions that offer psychological evaluations. By building connections with therapists and other people in group therapy, our treatment specialists will have a better understanding of what clients need to continue to do to maintain recovery.
Learn more about our Outpatient Program
Dual-Diagnosis Treatment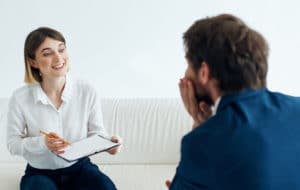 If substance abuse and mental health disorders co-occur, we recommend that individuals receive help from our dual diagnosis addiction treatment program. This program addresses both substance abuse and mental health disorders simultaneously to ensure the most effective recovery.
The reason why it's important for both conditions within co-occurring disorders to be treated simultaneously is that co-occurring mental health and substance use disorders trigger one another. Thus, if a person with a co-occurring mental health and substance use disorder chooses to treat the conditions one after the other rather than simultaneously, the lingering co-occurring mental or substance disorder will likely cause the treated disorder at the time to reappear. Therefore, the most effective way to treat co-occurring mental health and substance use disorders is to do so simultaneously.
Learn more about our Dual-Diagnosis Treatment Program
Family Education and Support Addiction Treatment Program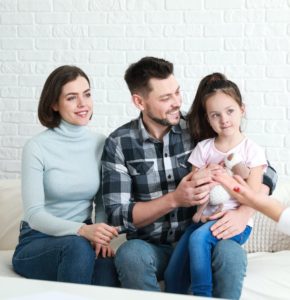 When a family member or friend is affected by addiction, those around them also feel the effects. The addicted individual may lash out and damage relationships with the people that he or she is closest to. In order to help such addicted individuals repair those bonds, Free by the Sea offers an intensive four-day family program.
Our family therapy sessions focus on helping individuals in addiction treatment and their families establish a foundation for successful recovery. We here at Free by the Sea believe that family therapy is essential to the full recovery of our patients. By teaching family members and close friends why their loved ones developed substance addictions though, we work to change mindsets as well as repair any broken relationships.
Through the repairing of these broken relationships, individuals in addiction recovery can build upon their support groups. This is important because having solid support groups makes rehab patients more determined to complete addiction treatment.
Learn more about our Family Addiction Treatment Program
12-Step Meetings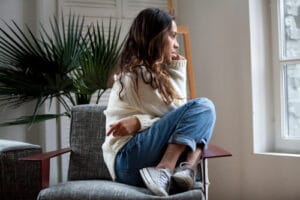 12-step meetings can help people who suffer from all types of addictions. Our addiction treatment programs here at Free by the Sea cover the 12 steps that have been proven necessary to change the mindset of addicted individuals. 12 step addiction treatment programs are spiritual in nature. Thus, 12 step addiction treatment programs encourage patients to look to a higher power for comfort.
The spiritual nature of 12 step meetings helps individuals create stability within themselves. It also gives people something to lean on for comfort when recovery becomes difficult and they suffer from mental health issues.
Here at Free by the Sea, we give our addiction treatment patients the chance to experience the spiritual nature of 12-step groups. In doing so, we hope that our patients build bonds with one another, take in one another's viewpoints on the issues that they're experiencing while in addiction treatment and recovery, and gain some more perspective.
Men's Addiction Treatment Program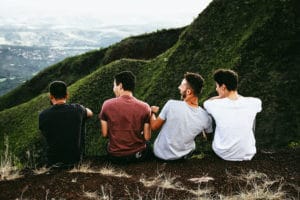 Gender impacts people's needs while in addiction treatment programs. This is because gender impacts the way the body and mind process substances. The fact that societal pressures that are placed on men and women differ also plays a role in why the needs of men and women while in addiction treatment differ.
Biologically, male bodies can consume more alcohol before achieving a high blood alcohol level than female bodies can. This is mainly due to the fact that the female body processes and metabolizes alcohol quicker than the male body does. In fact, male bodies contain more water to dilute alcohol while in their systems than female bodies do.
Male bodies also contain less fat to absorb alcohol than female bodies do. Furthermore, male bodies contain more alcohol dehydrogenase (ADH) (the enzyme that breaks down alcohol) than female bodies do. Regardless, men can still develop alcohol addictions that require them to wear alcohol treatment programs.
While women abuse prescription medications at higher rates than men do, men abuse illicit substances at higher rates. By having men's addiction treatment programs, men can receive addiction therapies and services that cater to their gender-specific physical and emotional needs.
Learn more about our Men's Addiction Treatment Program
Women's Addiction Treatment Program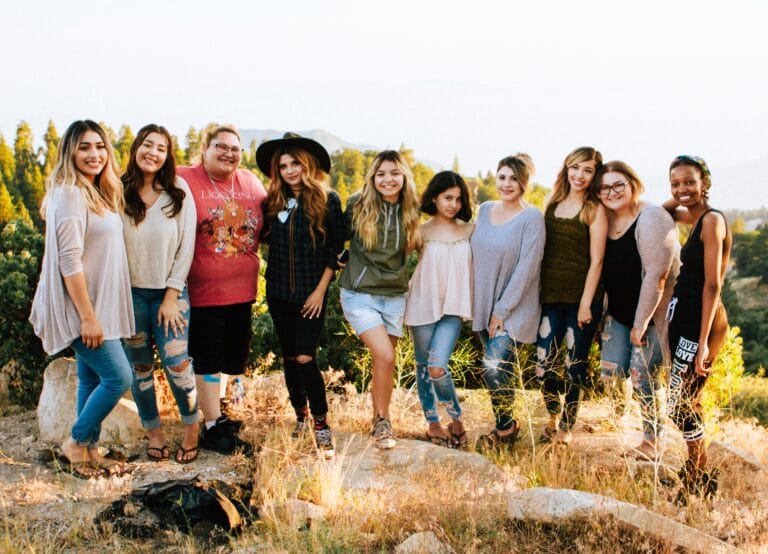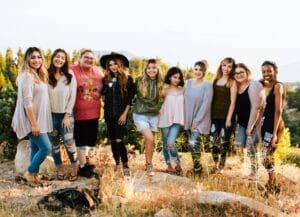 Just like men, women also have their own biological and emotional needs. Addiction treatment programs need to meet these needs for female rehab patients to achieve recovery long-term.
Because female bodies metabolize and process alcohol quicker than male bodies do, they achieve high blood alcohol levels from the same amount of alcohol quicker. This should be taken into consideration during alcohol treatment programs for women.
When it comes to drug addiction, women abuse prescription medications at higher rates than men do. Men abuse illicit substances more than women do though.
Although men are typically riskier with their substance use than women are, men tend to seek out drug addiction treatment more frequently than women do. This is partly due to the fact that women tend to be the primary caretakers of children and the household. Thus, many women feel as if they can't take the time away to attend drug addiction treatment.
The fact that women tend to make less money than men and rehab can be expensive, also play into why women seek out drug addiction treatment less often than men do. That's why having affordable women's rehab programs that possibly contain childcare services is important.
Learn more about our Women's Addiction Treatment Program
Young Adult Addiction Treatment Programs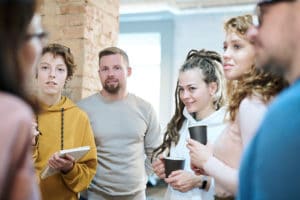 Young adult rehab treats substance use issues amongst teens and young adults in their early twenties. Young people tend to start abusing substances for a number of reasons. For example, many young people start abusing substances chronically due to peer pressure. Before such individuals know it, their chronic substance use turns into drug addiction.
Young adults also often abuse substances because they are in a stage of life where they are just discovering themselves. It also doesn't help that the young adult brain isn't fully developed yet. The undeveloped brains of young adults cause them to be riskier than older adults. This means that young adults are more likely to take on the risk of abusing alcohol and drugs.
Teens and young adults in high school and college may also abuse stimulant prescription medications such as Adderall to help them focus in school. Furthermore, teen and young adult athletes may commit to substance use to be stronger and more effective in sports. To combat the young adult drug addiction rates, rehab facilities should offer young adult substance abuse treatment.
Learn more about our Young Adult Addiction Treatment Program
Senior Adult Addiction Treatment Programs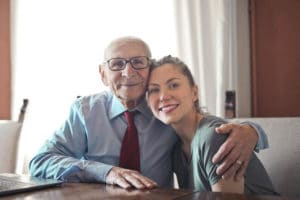 Many senior citizens develop drug addictions because of poverty, lack of education, lack of transportation, and isolation. Containing issues with their health and finances can also cause seniors to commit substance use to cope. Such substance use can then lead to drug addiction.
Many of the reasons that seniors feel the need to use substances to cope can also cause senior citizens to develop mental health disorders such as depression and anxiety. Losing loved ones can also contribute to the development of depression and anxiety amongst seniors. This can later cause senior citizens to start using substances, even more, to cope, which can again turn into drug addiction.
Another major reason why senior citizens tend to develop substance use problems and drug addictions is that they tend to use a ton of addictive prescription medications. Due to all the reasons why senior citizens are susceptible to developing substance use disorders, it's important that rehab facilities contain senior adult substance abuse treatment programs.
Learn more about our Senior Adult Addiction Treatment Program
The Importance of Diverse Treatments
Addiction looks different for every person who faces it. Because of this, our staff here at Free by the Sea knows that each patient's path to recovery will not be the same. We understand that recovery means focusing on mental health, and physical and emotional aspects of each case of addiction that we come in contact with.
We have also discovered that diversifying our treatments allows patients to recover more fully and efficiently in all areas. Through the development of all of our treatments, we have found that applying multiple at the same time is also of importance. Our staff will evaluate each case to determine which ones will have the most lasting effect.
Why Choose Free by the Sea?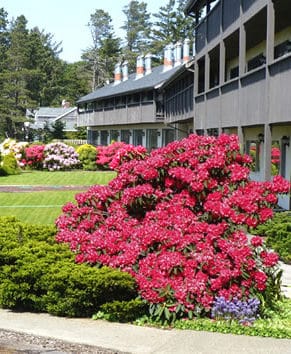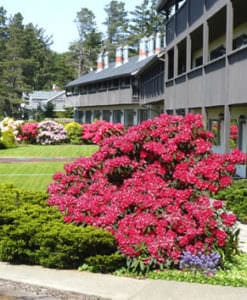 Free by the Sea is located on the Long Beach Peninsula in Ocean Park, WA. Here, we at Free by the Sea are a national institute on drug abuse. Our institute on drug abuse provides a relaxing environment for individuals that are receiving treatment for drug addiction.
Our beachfront setting is known for bringing peace and tranquility to everyone who walks through our doors. We add to this peaceful atmosphere by helping individuals overcome their substance use issues.
Here at Free by the Sea, we believe in the atmosphere of our national institute on drug abuse. We also believe in the well-trained specialists and doctors that contribute greatly to the amount of success that we've had. They've helped our patients fully recover from their substance addictions and their co-occurring mental health disorders.
The staff at our institute on drug abuse works around the clock to provide the most extensive level of care. We spare no expense. We have experts in many different types of substance addictions. These types of substance addictions include alcoholism, and addiction to prescription drugs, heroin, cocaine, and crystal meth.
Along with being able to treat specific addictions, our patients get to stay in a top-of-the-line rehab facility. Our rehab facility contains 77 treatment beds for patients. Our rehab facility also provides patients with nutritionally designed meals while receiving addiction treatment. Free by the Sea also contains high-quality, evidence-based treatment for addictions to substances and even gambling.
Addiction Treatment Programs That Free by the Sea Offers
As mentioned earlier, we offer addiction treatment in the form of residential, partial hospitalization, intensive outpatient, and outpatient care. All of our addiction treatment programs are specialized in alcohol and drug substances and are individualized by patients. Some of the alcohol and drug substances that we offer specialized types of treatment for include alcohol, cocaine, heroin, crystal meth, marijuana, fentanyl, and prescription drugs.
Achieve Recovery Through Our Addiction Treatment Programs at Free by the Sea
Here at Free by the Sea, our team is ready to help anyone who has the courage to finally take back control of their lives after struggling with a substance use disorder. The path to sobriety can be difficult. Those with an unparalleled support system will put themselves in the best position for living a substance-free life.
Our rehab facilities here at Free by the Sea offer several evidence-based addiction treatment programs. If you're ready to recreate a sober and healthy life,  contact us today! Our representatives are standing by.
Important Notice Regarding COVID-19 Restrictions:
We are closely monitoring all developments associated with Coronavirus (COVID-19) and are taking proactive steps to ensure the health and safety of all our patients and employees. This means some of our programming or in-person visitations have been affected. Please call the Admissions Team for more information.