Located in the State of Washington, Free by the Sea focuses on a three-prong approach that includes treatment, recovery, and diagnosis. If anyone of these three elements is missing, individuals have a higher risk of relapsing and worsening their dependency. Diagnosing chemical substance dependency, much like diagnosing any other disease, is the first step in treating individuals and in helping them on the path to recovery. The process is the same regardless of the chemical dependency involved. Our goal is to treat chemical dependency like any other chronic health problem.
Serving the Nation, based in the Pacific Northwest.
Our dedicated staff plays a fundamental role in helping individuals recover from dependency and build a life of strength and happiness. During the entire process, our residents are provided with a wide array of treatment options and are given a high level of care that allows them to stay safe and facilitate their success.
What Is Chemical Dependency?
Many people use chemical dependency as an alternate term for drug abuse or drug addiction. However, chemical dependency can also refer to a specific clinical disorder that defines the illness of addicted individuals. 
A person dealing with chemical dependency may rely on alcohol and drugs, but they might not necessarily display the symptoms of classic addiction. For example, people who suffer from chemical dependency may not exhibit obsessive or compulsive behavior. A person with chemical dependency may deal with a wide array of additional issues though. Those issues are just caused by the latter disorder.
For example, if an individual who receives a prescription for opiate pain medications following a medical procedure takes the drugs over an extended period of time, that person's body will develop a tolerance to the drug. This, in turn, will cause that person to need to increase the dosage of the prescription medications to receive the same effect. The end result is that the individual maintains their dependency on the drug even after the pain they were treating is gone. This is chemical dependency. 
When a person abuses substances, it doesn't automatically mean that that person has a chemical dependency or a substance use disorder. In fact, some individuals can occasionally abuse substances without developing any sort of drug problem. 
For example, if you never need to increase the dosage of the substances that you use to get high, then you don't have a chemical dependency. That's because a chemical dependency is characterized by an increase in tolerance for substances. This increase in tolerance then requires you to use more and more of your substances of choice to get high. 
Containing a chemical dependency also doesn't necessarily cause you to exhibit obsessive or compulsive behavior. This is one of the ways that a chemical dependency differs from a substance use disorder. 
A substance use disorder is characterized by obsessive and compulsive behavior. Such behavior causes a person to be willing to do anything to get more drugs. Substance use disorders are also characterized by a change in brain chemistry. 
Due to the changes in brain chemistry that substance use disorders cause, people with substance use disorders exhibit cravings, an increase in drug tolerance, and a number of other physiological withdrawal symptoms and behavior changes. 
Therefore, people with substance use disorders also contain chemical dependencies. This also means that not everyone who abuses substances gets to the point where they develop a substance use disorder. 
Drugs Associated with Chemical Dependency
Alcohol, opiates, cocaine, marijuana, and inhalants are some examples of drugs that are commonly connected with chemical dependency. Other examples are the following:
Amphetamines

Hallucinogens

Anabolic steroids

Nicotine
Signs and Symptoms of Chemical Dependency
Symptoms of chemical dependency usually show up after chronic substance abuse causes a person to lose control of his or her drug use. Many people who are battling chemical dependency deny their dependency because they are enamored by the euphoric effects of the drugs. Therefore, it's important to recognize the signs of chemical dependency for yourself.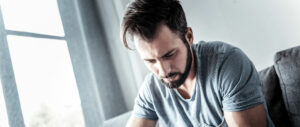 Signs of chemical dependency are as follows:
Constantly thinking about the substance

Not being able to regulate one's substance use

Experiencing withdrawals when not using the substance

Continuing to use the substance even though the effects of the substance are harmful

Lying about one's dependency on the substance and suffering from a skewed viewpoint about the issue

Needing to take larger doses of a drug to achieve its desired effects as a result of increased tolerance
Without intervention, chemical dependency becomes exponentially worse, as well as its negative effects. Once a person develops a chemical dependency on a drug, that person will need professional treatment to help gain control over his or her substance abuse.
Chemical Dependency Treatment
The first step to successful chemical dependency treatment is admitting that a problem exists. Next, a medical professional must assess the person's current drug use state and the person's substance abuse history. The information gathered from this assessment along with basic information about the person's general health will be evaluated. 
Medical professionals will then create a personalized comprehensive rehabilitation program that will meet the patient's needs. As part of the individual's chemical dependency treatment, he or she will likely receive a combination of education therapy, stress management therapy, relapse prevention therapy, and therapy that teaches coping skills as part of a rehab program.
Free by the Sea is a high-quality addiction treatment center. Located on the Long Beach Peninsula in Ocean Park, WA, the Free by the Sea campus is also beautiful. In fact, our campus is a renovated resort property. 
Our Amenities
On top of being beautiful, our treatment center contains countless amenities to help your stay be as enjoyable as possible. Some of these amenities include volleyball courts, workout rooms, and basketball courts.  
High-Quality Individualized Care
The community here at Free by the Sea is committed to providing care to all individuals with dignity and respect. Client-centered care that's respectful of individual needs and concerns is the foundation of our approach. 
To make sure that we provide our clients with the best care, we adhere to evidence-based practices. These evidence-based practices are focused on successful outcomes for long-term recovery. 
Different Forms of Addiction Treatment and Therapy
We offer a wide variety of treatment programs here at Free by the Sea. Some of these treatment programs include residential treatment, outpatient treatment, intensive outpatient treatment, dual diagnosis treatment, and telehealth treatment. Thus, you can receive the treatment that you need whether you have a chemical dependency or a substance use disorder. 
Here at Free by the Sea, we know that anyone can develop a chemical dependency or substance use disorder. As a result, we also offer specialized addiction treatment programs for people of all age groups and genders. For example, right now we offer a specialized addiction treatment program for young adults. We also offer a specialized addiction treatment program for seniors, men, and women. Thus, you can rest assured that you will fit into one of our addiction treatment programs. 
Do you want to stop abusing substances even though you don't quite yet suffer from a substance use disorder? Then take advantage of our therapy services. Through addiction therapy, you can discover what triggers you into abusing substances and learn ways to avoid those triggers.  
Some of the forms of therapy that we offer here at Free by the Sea include individual therapy, group therapy, cognitive behavioral therapy, EMDR therapy, dialectical behavioral therapy, and telehealth therapy. Combine all of the addiction treatment and therapy services that we offer with our educated and caring staff and beautiful location, and Free by the Sea is the perfect place to receive addiction treatment.  
Find Hope for Recovery From Chemical Dependency
If not dealt with, chemical dependency will harm the addicted individual. On top of that, it can also harm the addicted individual's friends, family members, and close associates. Thus, as the problem grows, the addicted individual is at risk of losing everything. 
To stop this from happening, receive treatment here at Free by the Sea. Our professional counseling staff can provide you with treatment that can help you or a loved one recover from addiction. By recovering from addiction, you can get your life back on track permanently. 
Whether you have a chemical dependency or an addiction to alcohol or a drug, we've got you covered. That's because here at Free by the Sea, we offer specialized detox services and treatment for various substance use disorders. Our goal is to meet the individual needs of every client. We aim to do this by giving each client the tools and skills that they need to maintain a life of recovery. 
To learn more about us here at Free by the Sea and all of the addiction treatment services that we provide, feel free to contact us anytime. Our staff is available to pick up your phone call 24 hours a day, 7 days a week.