In many cases of drug addiction and abuse, the journey can be long and painful. Especially in cases of dual diagnosis – which is when a person has both an addiction and a mental disorder at the same time. In these cases, long term residential treatment dual diagnosis is essential.
Residential (inpatient) treatment offers some of the most complete and structured forms of treatment. In cases of both drug addiction and mental disorder, it's important to treat both carefully. To truly treat dual diagnosis, personalized residential treatment is the best route to go.
Inpatient rehab allows full support and treatment for both your conditions. Long term residential treatment removes all of life's stressors so you can focus on your addiction and mental health. Along with removing distractions, residential treatment gives you access to professional help. Free by The Sea's passionate staff is ready for you 24 hours a day, 7 days a week.
What is Dual Diagnosis?
Dual diagnosis, also known as co-occurring disorders, happens when someone suffers from both a mental illness and a drug problem. What tends to happen is these two disorders begin to feed off each other. This can result in both mental illness and drug addiction worsening significantly if left untreated.
Treating cases of dual diagnosis takes care and patience throughout the process. Depending on the addiction and mental illness, the type of treatment can vary. Some of the most common mental health disorders associated with co-occurring disorders include:
Schizophrenia
Eating disorders
Borderline personality disorder
Spotting Co-Occurring Disorders
It can be especially tough to diagnose someone with co-occurring disorders. Sometimes the symptoms of disorders like PTSD, depression, or ADHD can make it hard to spot an addiction underneath. People with these conditions can turn to alcohol or drugs to cope with their situations.
While it may be tough to truly spot these indicators it is important to be aware of the signs. Dual diagnosis requires professional care to treat, so it's important to move towards treatment if you spot these signs. A few common signs of co-occurring disorders may include:
Issues at work, at school, or in relationships
Withdrawal from family, friends, and social activities
Experiencing flashbacks, panic attack, and depressive episodes
Experiencing legal troubles, homeless, or trouble with the law due to drug use
Drug or alcohol use (or other addictions) to deal with their anxiety and depression
If you are concerned that a loved one or someone you know is struggling with a dual diagnosis, it may be time to get help. Let Free by the Sea be your guide towards a cleaner, brighter future for you and your family. You can't afford to wait, get help today.
The Benefits of Residential Rehab
Co-occurring disorders can be tough enough to spot as it is, so it is important to act fast and smartly. Residential treatment can offer the best possible support for a person with a dual diagnosis. Over time, both a person's mental health and drug use can begin to worsen as time goes on.
Long term residential treatment for dual diagnosis is the best chance for long term recovery. Integrated care can be effective and comfortable for the person. Long term residential treatment treats both conditions at the same time. This way, a person can fully recover and start living a better, happier life.
Rehab centers like Free by the Sea offer a wide variety of treatment options along with a handful of useful resources. One of the great benefits of long term residential treatment is the immediate access to help. Other examples of integrated resident care include:
Clinical and professional care around the clock, 24/7
Patients are able to take their time during the process
A supportive environment that encourages change and care
Personalized and specialized treatment for every single case
A closer bond and trust between caregivers and those with a dual diagnosis
Strong peer group support during your stay, speak with other dual diagnosis patients, and learn about the process while creating bonds
Outpatient treatment is also available to people struggling with co-occurring disorders. This type of treatment allows you to live your life while still attending the rehab for weekly sessions. While this may be good for less severe cases of drug addiction, it is not always as effective for a dual diagnosis.
Dual diagnosis needs the utmost care and attention, which will be found in a residential program. However, depending on the person's situation, outpatient treatment is also an option. To get the best experience and full recovery, a long term residential treatment program is preferred in cases of dual diagnosis.
Treatment Options for Dual Diagnosis (Residential Setting)
There is a multitude of different options when it comes to a dual diagnosis. Dealing with both a mental illness and a drug addiction can be a tricky situation. However, taking it one step at a time and dealing with both disorders, a person can slowly begin to recover. Let's take a look at some of the elements of dual diagnosis treatment in a residential rehab setting.
Medication Use in Residential Rehab
Pharmacological therapy is an important part of dual diagnosis treatment. During treatment, a person's medical history is evaluated (which includes substance use, and psychiatric history). After evaluation, a person is given medication that can help in reducing cravings, and symptoms of anxiety and depression (among other disorders).
Some of the more commonly used drugs in dual diagnosis cases include:
Anti-anxiety medications: Includes medications like beta-blockers to help manage panic attacks. Can also include short-term prescription of some benzodiazepines.
Antipsychotic medications: Used to treat more severe mental conditions like bipolar disorder and schizophrenia
SSRIs: A class of antidepressant that treats depression, OCD, eating disorders, and other conditions
Anti-addiction medications: Helps treat cravings and symptoms of addiction. Includes medication like ReVia and buprenorphine among others.
Therapy Options for Dual Diagnosis
With almost all cases of mental illness and drug addiction, therapy is used to help a person deal with their struggles. There are different types of therapy options that can help people to deal with dual diagnoses. During long term residential treatment, a person will develop a tight bond with their therapist during recovery.
The main focus of many of these therapy options is to help a person understand their situation and how to deal with it. Some therapy options will focus on their past and present. Some of the most commonly used therapy approaches include the following:
Cognitive Behavioral Therapy (CBT) – Perhaps one of the most widely used therapies for addiction, CBT focuses on changing a person's thoughts and behaviors. CBT teaches the person techniques to cope with their situation. CBT can be used for both cases of drug addiction and mental illnesses.
Dialectical Behavior Therapy (DBT) – DBT focuses on self-acceptance, mindfulness, and teaches the person how to regulate their emotions. It can be used for both drug addiction and mental illness cases. 
Motivational Interviewing (MI) – Motivational interviewing is a widely used type of therapy for cases of dual diagnosis. MI seeks to support and encourage the person in a positive, non-judgemental way. It helps the person become adjusted and ready to face recovery.
Therapy plays a big part in co-occurring disorders recovery. In a residential setting, a person has access to therapists and clinicians at any given time. Recovery can be an emotional and intense journey but it's important to know that you are not alone during the process. Free by The Sea offers some of the best therapists just for you. One step at a time you can begin to tackle the issues that continue to burn deep within your addiction and mental illness.
What to Expect from Long Term Residential Treatment
The idea of moving to a new environment to tackle your inner struggles can seem overwhelming. Rest assured that you won't be alone during the process. When it comes to cases of dual diagnosis, our staff is specifically trained to deal with certain responses and emotions. You can expect comfortable and accommodating services from our team.
Before you are fully admitted to a residential program, you are first evaluated and assessed beforehand. This assessment is important in determining what types of treatments will work best for you. This step is also crucial when dealing with both a mental health condition and a drug addiction. We'll be by your side to answer any and all questions you may have about the process and the treatment options available to you. After the assessment and evaluation, you can move in and begin your recovery process.
Get the Help You Need Today
If you or a loved one is suffering from co-occurring disorders, it is time to get help. Free by the Sea's safe and trusted long term residential treatment program will take care of all your needs. Residential Treatment for a dual diagnosis allows for attention on your and your conditions. Contact us today to learn more about our residential program and other resources.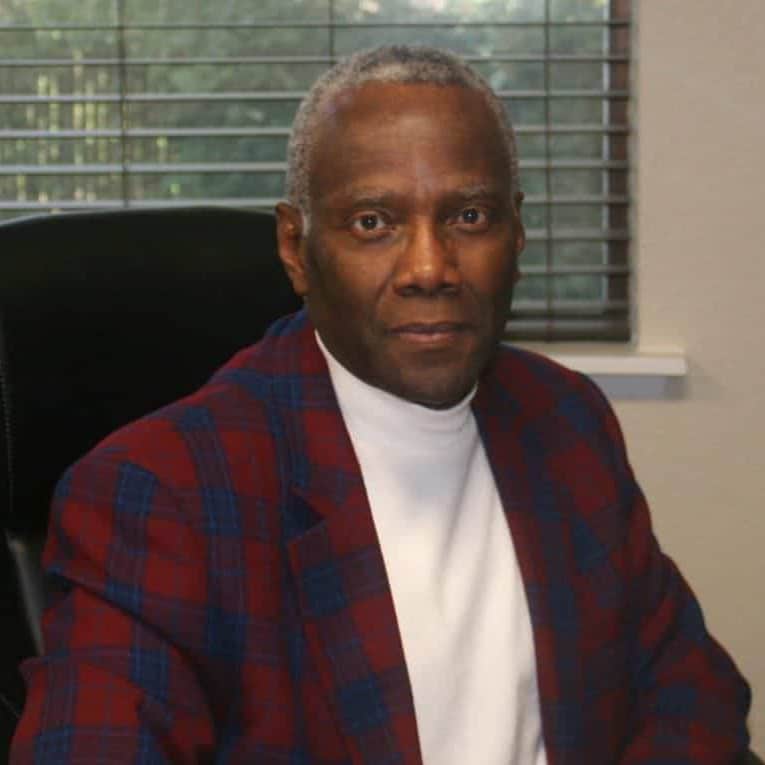 Dr. Richard Crabbe joined our team in 2019 as our psychiatrist and medical director. He attended the University of Ghana Medical School where he became a Medical Doctor in 1977. From 1978 through 1984, he was a medical officer in the Ghana Navy and provided a variety of services from general medicine to surgeries. He received his Certificate in General Psychology from the American Board of Psychology and Neurology in 2002.