Spreading awareness about mental health conditions is always important. That's why the World Federation for Mental Health (WFMH) started World Mental Health Day in 1992. Every year since then, organizations around the world have worked to raise awareness of mental health on October 10th.
However, World Mental Health Day 2021 is more important than ever. This is because the COVID-19 pandemic had a negative impact on many people's mental health. It's vital to spread awareness about mental health issues and to remind people that help is out there.
To get the most out of World Mental Health Day, you must understand just what it is. Also, you need to understand how you can bring awareness to mental health issues. When people work together to bring light to mental health problems, it can remove the stigma attached to them.
What Is World Mental Health Day?
World Mental Health Day is an annual day for raising awareness around the world regarding mental health issues. When is World Mental Health Day? It happens at the same time every year, Oct. 10. The WFMH organizes World Mental Health Day but the World Health Organization officially endorses it. It has a theme each year, and the 2021 theme is Mental Health in an Unequal World. This "unequal world" refers to deepening health, economic, and social inequalities in some countries and further changes that have occurred to some people's daily lives since the COVID-19 pandemic. Some of the previous themes were:
Women and Mental Health in 1996
Mental Health and Aging in 1999
Mental and Physical Health Across the Life Span in 2005
Depression: A Global Crisis in 2012
Mental Health in the Workplace in 2017
Mental Health Promotion and Suicide Prevention in 2019
Each year, World Mental Health Day gets a new slogan to go along with the theme. The 2021 slogan is, "Mental health care for all: let's make it a reality."
Stats and Mental Illness
Mental health problems are an issue all over the world, and the Americas are no exception. In this region, suicide, neurological, mental, and substance use disorders account for roughly 34% of the total years that people live with a disability. The most common mental health problem is depression. In addition, it's believed that these disorders contribute to the nearly 100,000 people who commit suicide in this region every year.
In a year when more people felt trapped at home than ever before, the jump in cases of depression skyrocketed in 2020. Experts worry that this might lead to a rise in the number of people who commit suicide. It's the main reason why the WFMH is asking everyone to do their part in 2021 to raise awareness for mental health issues.
What Can You Do to Help?
Knowing a little bit more about World Mental Health Day, you might wonder how you can help. After all, spreading awareness is only successful if people participate. According to the World Health Organization (WHO), two of the biggest things you can do are spread awareness and share your story.
Share on Social Media
If you've suffered from your own mental health issue, now is the time to share your story. Use social media platforms, such as Twitter, Facebook, and Instagram, to share your thoughts throughout the entire month of October. Let others know that they aren't alone and that help is out there. While you share your story, use #MentalHealthNow for a chance to be featured in an official WHO video.
Even if you haven't suffered your own run-in with mental health issues, you can still spread awareness on social media sites. Make posts that remind others that it's World Mental Health Day. Share other people's stories by posting them to your own social media timeline. The more eyes that view these posts, the better chance that the stigma behind mental health problems will finally go away.
Download Helpful Campaign Materials
The WHO releases helpful campaign information that you can download from its website. This information can give you great insight on everything from living with someone who struggles with depression to having depression after childbirth.
You can download this information and post it to your social media account. It's just another way that you can easily share knowledge about depression and other mental health issues. The more information that's out there, the better chance that society has to get rid of the stigma attached to these problems.
The Benefits of World Mental Health Day
The biggest benefit of observing this day is the extra mental health awareness. People around the world share their stories, bringing hope to those who feel like they're alone. However, that's not the only benefit that comes from this special day.
During this time, governments from all corners of the world scale up their own mental health services. Each year, they find ways to provide new and exciting updates to their mental health programs. In the end, the more help that's available to people with mental health issues, the better. Though World Mental Health Day is on Oct. 10, keep in mind that the whole month of October is used to assist people with mental health problems. Thus, the benefits aren't limited to one day.
Get Help With Mental Health Problems at Free by the Sea
You don't have to overcome mental health problems alone. World Mental Health Day isn't just about removing the stigma and bringing awareness to mental health issues. It's about encouraging individuals to seek help, too.  At Free by the Sea, we can help you or a loved one overcome mental health issues. Contact us today to learn more about the treatment options that we offer.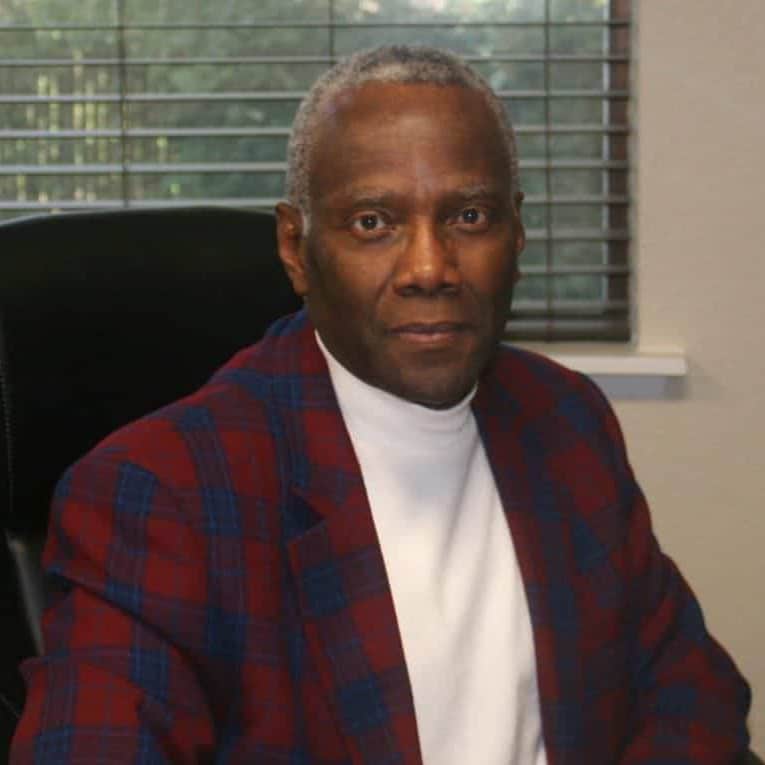 Dr. Richard Crabbe joined our team in 2019 as our psychiatrist and medical director. He attended the University of Ghana Medical School where he became a Medical Doctor in 1977. From 1978 through 1984, he was a medical officer in the Ghana Navy and provided a variety of services from general medicine to surgeries. He received his Certificate in General Psychology from the American Board of Psychology and Neurology in 2002.