Treatment for Desoxyn Abuse in Washington State
Desoxyn is a prescription stimulant drug. It is one that has gained a considerable amount of attention recently since there have been more reports of abuse and overdose incidents. In the United States, people between the ages of 18 and 25 have an especially high prescription stimulant abuse rate. The rate of abuse and the number of prescription stimulant overdoses led to an improved plan to combat the issue in Washington, which was outlined in the state's drug abuse response plan for 2021 and 2022.
Due to the way stimulants affect the brain, long-term abuse can lead to permanent damage. Research shows that people who abuse stimulants have a higher rate of psychopathologic disorders, including other substance addictions. According to research from SAMHSA, more than 5.1 million Americans who are age 12 or older abuse prescription stimulants.
The state of Washington has a growing drug abuse problem, and Free by the Sea is a treatment center that is committed to helping residents find the help they need and deserve. If you have a Desoxyn prescription and think you might be addicted or you have a loved one struggling with Desoxyn abuse, we are here to help.
What Is Desoxyn?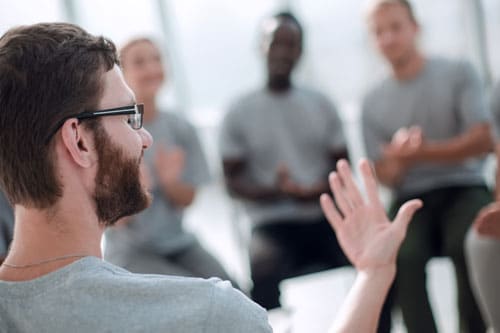 Desoxyn, or methamphetamine hydrochloride, is a drug that treats attention deficit hyperactivity disorder. With Desoxyn for ADHD, the effect is a change in the brain's chemistry that improves focus and reduces some negative behavioral tendencies. The drug boosts the level of dopamine in the brain, which feels like a reward. It is the hormone that causes feelings of pleasure and increases motivation.
Both actions contribute to improved focus and concentration, which are both areas of struggle for unmedicated people with ADHD. People who take it also report an increased ability to organize their tasks and stay awake easier when they must.
Why Dependence Develops With Desoxyn Abuse
One of the reasons why Desoxyn may be prescribed less often than some other stimulants is because of an increased risk of harm. Since it contains methamphetamine hydrochloride, which is addictive, it has a high incidence of abuse potential. When people abuse the substance, they tend to continually use more of it than they should since their brains compel them to seek more of the reward-inducing substance. Desoxyn is generally safe in normal doses for people whose doctors determine they can take it. However, that does not eliminate the risk of abuse.
Desoxyn Overdose Risks and Symptoms
Since people who abuse Desoxyn can build up a tolerance to the drug with higher doses, it takes more of it to achieve that high. This increases the risk of Desoxyn overdose. Although the overdose death rate is not as high as that of opioids, an overdose can still be fatal. A blood methamphetamine level above 10 can lead to seizures, severe hypertension, coma, or death. These are some signs of a potential overdose. If you or someone you know experiences these, seek immediate medical help:
Twitching

Weakness

Insomnia

Headache

Nausea or vomiting

Rapid or irregular breathing

Feeling hot and sweating

Racing or irregular heartbeat
If someone experiences chest pain, has high blood pressure, starts convulsing, or passes out, call 911 immediately. The key to having a better chance of recovering from an overdose is immediate medical help. Long-term abuse can lead to permanent effects, such as anxiety, cardiac damage, paranoia, loss of motor skills, and poorer memory. If you or someone you know recently started taking more Desoxyn than prescribed, call a doctor immediately. Physicians understand that this medication has the potential for abuse, and rest assured that they will try to help if you are in trouble.
Signs of Desoxyn Abuse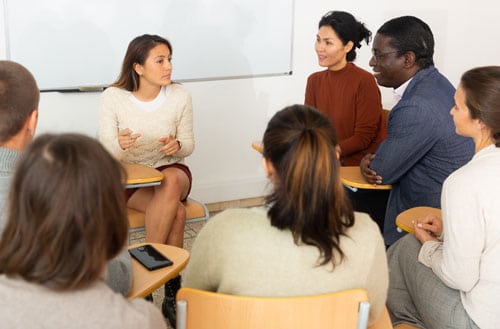 Not all people who abuse Desoxyn use it legitimately. Some people purchase prescriptions from others, and some people use the medications of friends or family members who should use theirs but do not. If you know someone who takes Desoxyn, either with or without a prescription, you may notice a variety of changes. These are some signs to watch for:
The person loses weight quickly.

He/She is more deceptive lately.

The individual has empty prescription bottles in their home or room.

The individual is going through new and unusual financial or legal troubles.

The person exhibits periods of excessive motivation or talkativeness.

He/She sometimes behaves aggressively or easily becomes angry.
These can also be signs of another form of addiction. Trying to talk to a person about their problems with substance abuse can lead to angry outbursts. People often refuse help. In some cases, it is necessary to plan an intervention. At Free by the Sea, we strive to assist people in finding the resources they need for helping loved ones seek treatment.
Treatment Options for Desoxyn or Stimulant Abuse
Free by the Sea offers a variety of evidence-based treatments. Our approach is holistic, which means that we treat the whole person. By treating mind, body, and soul, we equip people with the tools they need to beat the cycle of addiction. We use a combination of therapy approaches and structures. These are a few examples.
Detox is typically the first step of treatment for addiction. During this phase, it is safest for a person to be under 24/7 medical supervision. Side effects of detoxification are unpleasant, and some can be dangerous without medical assistance. 
A professional detox center can provide medications to keep people more comfortable and give them the nurturing support they need during this difficult phase. Medication-assisted treatment is ongoing therapy that includes the use of other medications. For example, someone who needs treatment for ADHD may be switched to another medication and remain in ongoing outpatient therapy.
At Free by the Sea, we can help our clients by referring them to a detox center. After individuals complete their detoxification process, they can begin pursuing freedom from addiction through our many treatment services and programs.
Outpatient, PHP, or Residential Treatment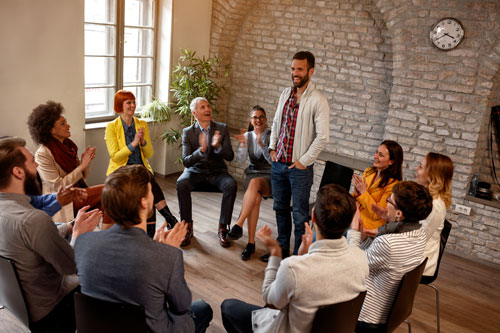 While in residential treatment programs, individuals must live at their treatment facility for the duration of their treatment program. This may be 30, 60, or 90 days depending on the treatment center. Here at Free by the Sea, we offer our clients various therapy services as they work through residential treatment. 
A partial hospitalization program involves frequent and longer therapy sessions. In this type of prgram, people can live at home or in another safe, substance-free location. Then, they can come to the rehab facility for treatment throughout the week. This is also typically the case for those who enroll in intensive outpatient programs. However, outpatient care tends to be shorter in the duration of daily sessions than a PHP.
The therapy frequency and length of the program depend on each person's needs. Also, living situations and life responsibilities are factors that therapists consider. For example, if someone has a supportive living environment and a job, PHP or outpatient care may be ideal. However, someone without a job in a risky living situation benefits more from inpatient care.
Individual therapy only involves one patient and one therapist. This one-on-one setting allows the client and counselor to address every factor of the addiction and how it affects the person as a unique individual.
Family therapy includes all members of the family who wish to attend. The goal is to identify the ways that the addiction affects them individually and as a family unit. Family therapy helps family members support the person with the addiction, and it can help people work past difficult and long-standing issues.
Group therapy involves other people who struggle with addiction. They meet, share experiences and suggest solutions to problems. Another form of group structure that we utilize is 12-step meetings. These are important since they become part of the individual's ongoing recovery maintenance. In these meetings, people with the same form of addiction meet and share their stories. They talk about struggles, challenges, and victories, and they support one another. Since many people who abuse stimulants also have another disorder, Dual Disorder is an especially helpful treatment group.
Seeking Treatment for Desoxyn Prescription Drug Addiction in Washington State
If you have a prescription for Desoxyn for ADHD and struggle with addiction, we want to help. We are also here to assist if you have a loved one who struggles with addiction and needs help. Asking for help is difficult, and choosing to reach out is a brave step. Our understanding team of professionals will create a customized treatment plan that addresses your unique needs as an individual.
Free by the Sea provides residential, PHP, and IOP structures to fit your lifestyle and needs. We use a variety of therapies, including the following:
Cognitive Behavioral Therapy (

CBT

)

Dialectical Behavior Therapy (

DBT

)

Eye Movement Desensitization and Reprocessing (

EMDR

)
With these proven and effective methods, our therapists help you learn how to identify triggers, avoid the ones you can and deal with the ones you cannot avoid. To support full recovery, we also give you access to enjoyable exercise areas. You can play volleyball, play basketball or do something else. Additionally, we provide you with well-balanced nutrition to support your overall health. Our facility strives to create a safe and secure environment where you can discreetly and confidently detox or seek addiction treatment.
We also provide treatment for other forms of stimulant abuse or drug addiction with the same program structures and treatment methods. If you or a loved one want to learn more about treatment for Desoxyn prescription abuse, our team will be happy to answer your questions about insurance or anything else. Please contact us to learn more about Desoxyn addiction treatment in Washington.
References:
https://www.hca.wa.gov/assets/program/WashingtonStateOpioidandOverdoseResponsePlan-final-2021.pdf 
https://www.doh.wa.gov/Portals/1/Documents/2300/2017/AnnalsInternalMed.pdf 
https://www.samhsa.gov/data/sites/default/files/cbhsq-reports/NSDUHNationalFindingsReport2018/NSDUHNationalFindingsReport2018.pdf 
http://www.wsp.wa.gov/breathtest/docs/webdms/Tox_Studies_Articles/Downside%20of%20Methamphetamine.pdf