All over the world, an untold number of people suffer from difficulty, and sometimes a complete inability, of getting decent sleep. It could be due to different reasons, such as inherent disturbances, an unfamiliar resting place, or simply having too much to think about.
This problem is so prevalent that many resorts to taking medications just to help them sleep. The sad fact is, however, that many tend to develop a heavy dependence on these medications. This heavy dependence is what typically leads to addiction.
One such sleep aid is Zolpidem, which is commercially known as Ambien. While it was intended to not be habit-forming, there are people who still got hooked on this sleep aid, and eventually experienced the long-term effects of Ambien.
Who is Most Likely to Abuse Ambien?
In 2020, 5.9 million people over the age of 12 abuse sedatives and/or tranquilizers, 20.1% for the first time. 67.8% of sedative abusers report using the drug as a sleep aid.
19.6% of users report taking a sedative to relieve tension. Other reported reasons for use are emotional coping (4.2%), intoxication (4.1%), and experimentation (1.8%).
Studies done on Ambien indicate that it had a tendency to last longer in women than it did in men, accounting for the greater number of Ambien-related overdose cases involving women. Studies suggest that the enzyme-enhancing effects of testosterone contribute to the faster metabolism rate of Ambien in men, and less so in women.
This, however, is not necessarily a gauge to indicate women are more likely to abuse Ambien than men. The most likely people to do so are those who experience circumstances and instances that are not conducive to sleep, such as:
Those who work irregular hours or change shifts
People are exposed to high-stress scenarios that linger in their minds
Those who simply could not afford the time to sleep
How Stress and Long Work Hours Lead to Sleep Deprivation
For many people, a long day at work can lead to a long night tossing and turning in bed. According to a recent survey, nearly one-third of Americans don't get enough sleep on a regular basis. The most common reason people give for prescription drug abuse is trouble sleeping.
This lack of sleep can have serious consequences, including impaired cognitive function and decreased productivity. In some cases, people turn to sleep pills like Ambien in an effort to get some much-needed rest.
While Ambien can be effective in the short term, it can also lead to long-term problems. Studies have shown that Ambien can disrupt sleep patterns and cause daytime drowsiness. Additionally, Ambien is addictive and can be dangerous if used improperly. For these reasons, it's important to consider the risks before taking Ambien or any other sleeping pill.
What are the Short-Term Effects of Ambien Abuse?
The irony of Ambien is that it was created to be a non-addictive substance that delivered the same effect as Benzodiazepine (Benzos). The fact that it produced the same effect as benzos so well practically guaranteed that people were sure to develop a habit of it.
As such, chronic use of Ambien tends to leave short-term side effects such as:
Nausea
Vomiting
Decreased motor control and coordination
Slurred speech
Hallucinations
Memory loss
Fatigue
What are the Long-term Effects of Ambien Abuse?
Prolonged abuse of Ambien will result in more complications in bodily functions, as natural neurological processes that regulate these bodily functions become severely affected by the substance.
Long-term effects of Ambien abuse include:
Depression
Constant dizziness
Constant fatigue
Digestive difficulties
Chronic headaches
Impaired muscle control
Hallucinations
Dry mouth
Suicidal tendencies
Confusion
Anxiety
Insomnia
Loss of consciousness
Coma
Signs of an Ambien Overdose
There are several signs that someone may be overdosing on Ambien. They may experience severe drowsiness, confusion, and slowed or slurred speech. They may also have difficulty staying awake or walking, and they may suffer from memory problems.
If you suspect that someone has overdosed on Ambien, it is important to seek medical help immediately. The long-term effects of Ambien can be very dangerous, so it is important to get help as soon as possible.
How Bad Are the Withdrawal Symptoms of Ambien Abuse?
There is no standard level of pain or discomfort relative to the side effects of Ambien addiction, as different people tend to react and tolerate these symptoms differently.
The most common withdrawal symptoms of Ambien addiction include:
Flushed complexion
Fatigue
Insomnia
Stomach cramps
Digestive issues
Nausea
Vomiting
Seizures
Tremors
Panic attacks
Elevated heart rate
Rapid breathing
Delirium
Lightheadedness
Mood swings
Elevated blood pressure
Fever
Profuse sweating
The nature and severity of the symptoms necessitate the presence of medical personnel in detox, particularly for those who have a tendency to experience convulsions and seizures.
Older adults and those who have been using Ambien longer tend to display the more severe symptoms, including those who may have comorbid medical or psychiatric conditions.
Is There a Risk When Ambien is Mixed with Other Substances?
As with every substance, there is always the danger of a complication or adverse reaction when two substances are taken together. The most common instance is when people take medications with alcohol, or in the case of people with substance use disorder, taking two different drugs in the hopes of achieving a greater and longer high.
Being a potent sedative-hypnotic, taking Ambien with other substances that also induce relaxation or sedation is bound to multiply the effect, sometimes to levels that require medical attention to recover from.
Hospitals all over the US have records of having to treat overdose cases where people lost consciousness and remained unresponsive because they combined substances with heavy sedative properties like Ambien with other drugs that had similar effects.
Sometimes the danger comes from the lasting effect of Ambien that induces the loss of consciousness at the worst possible moment, such as when:
Driving
Crossing the street
Going down a flight of stairs
In other instances, the danger comes from the person losing touch with reality, as prolonged use of Ambien has been known to induce very convincing hallucinations in people. In such a state, the person becomes as much a danger to people near or around them as they are to themselves.
Many Ambien abusers have been observed to also suffer physical issues such as:
Involuntary twitching
Frequent muscle pains and cramps
Joint pain
Tendency to lose their sense of balance, causing them to topple
Accidents From The Long-Term Effects of Ambien Use
This tendency to fall over greatly increases the chances of head trauma or a concussion, as the loss of balance could be made much worse by the dizziness and drowsiness that comes with the other side effects.
Many hospitals report that a large number of cases involving Ambien abuse also factored in alcohol use. A report from the Drug Abuse Warning Network stated that a large percentage of ER cases involving Ambien and alcohol tended to end either in the intensive care unit or in the hospital morgue due to an overdose. An alarming number of these cases resulted in the patient being unable to regain consciousness.
Those fortunate enough to survive the combination of alcohol and Ambien often experience instances of severe disorientation and confusion, as well as difficulty in focusing, concentrating, and understanding what is going on around them.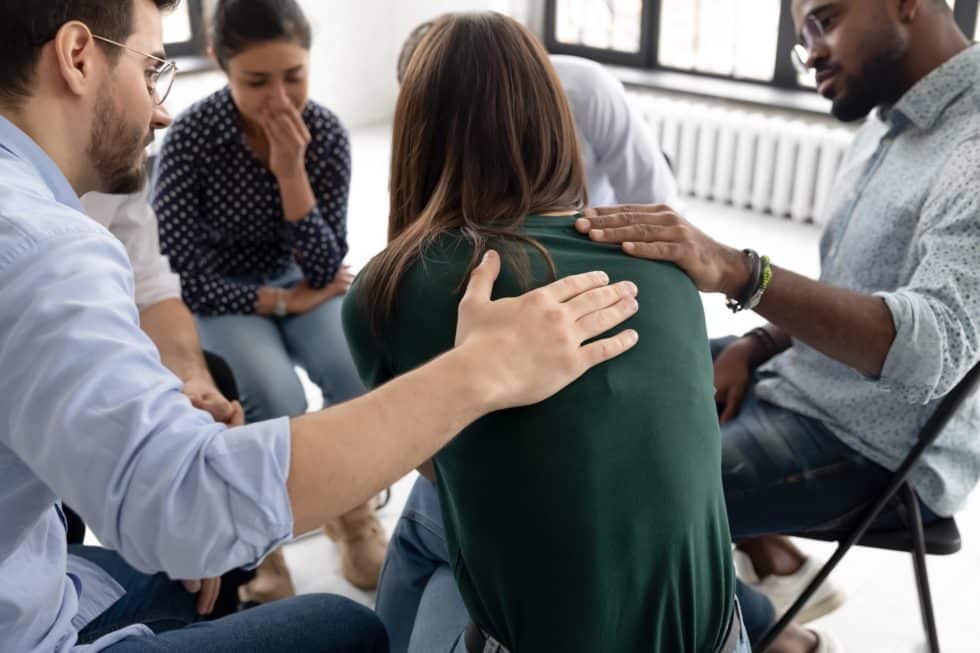 Treatments For the Long-Term Effects of Ambien?
Due to the nature of Ambien, which affects the central nervous system, those undergoing treatment will need constant monitoring and care during the initial stage of rehabilitation, followed by continuous guidance and support group sessions to minimize the chances of a relapse.
Detoxification

Detoxification is an important first step in overcoming an Ambien addiction. Ambien is a powerful central nervous system depressant that can have long-term effects on the body, including damage to the liver, kidneys, and other organs.

During detox, the goal is to rid the body of the drug and its toxicity. This can be done through a variety of methods, including medication-assisted detox, which uses medications to help minimize withdrawal symptoms and cravings; tapering, which involves gradually reducing Ambien use over time; and cold turkey, which involves stopping Ambien use abruptly.

There are also a number of natural detox methods that can be used, such as saunas, massage, and . Detox should always be done under the supervision of a medical professional to ensure safety and comfort.
Inpatient Treatment

To ensure the presence of medical aid when needed, particularly during the more severe episodes of withdrawal, rehabilitation needs to start with inpatient treatment. Patients are often severely taxed mentally and physically by withdrawal and may need help in doing the most basic of things, such as self-care.
Outpatient Treatment

Once the patient begins on the road to recovery, they will need the guidance and support of therapists and support groups to develop the coping skills and confidence to reintegrate into normal life.

This treatment gives the benefit of similar care and support offered by inpatient treatment while allowing a measure of freedom and independence to fully prepare them for a normal life outside of rehab.
Recovery is on the Horizon with Free by the Sea
No one would know how difficult getting back on track is other than the person who fell by the wayside due to addiction.
This is why we here at Free by the Sea take the extra step to ensure that patients receive all the care, therapy, and support they need to affect a true and lasting recovery. See us today. Free by the Sea.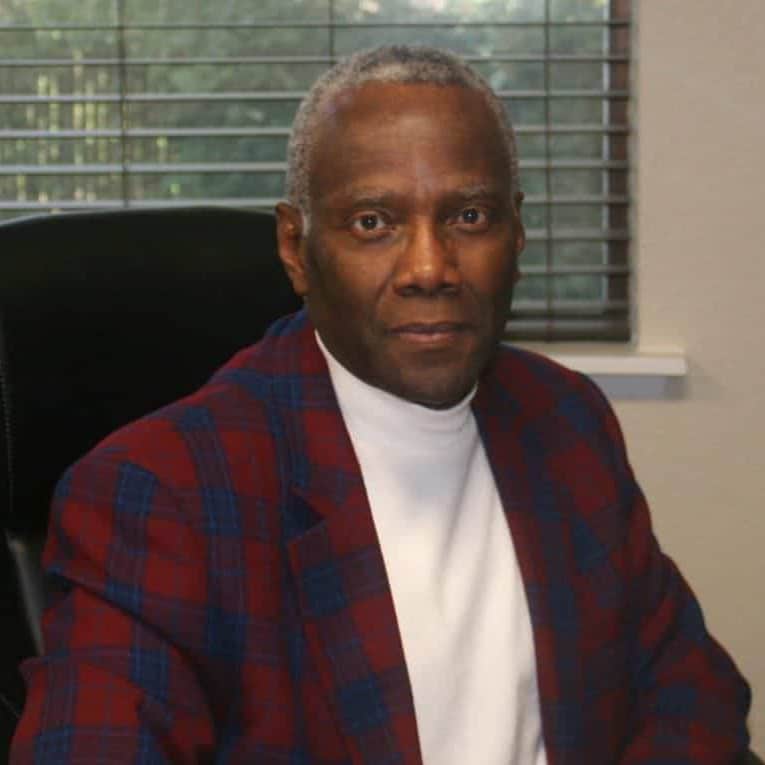 Dr. Richard Crabbe joined our team in 2019 as our psychiatrist and medical director. He attended the University of Ghana Medical School where he became a Medical Doctor in 1977. From 1978 through 1984, he was a medical officer in the Ghana Navy and provided a variety of services from general medicine to surgeries. He received his Certificate in General Psychology from the American Board of Psychology and Neurology in 2002.